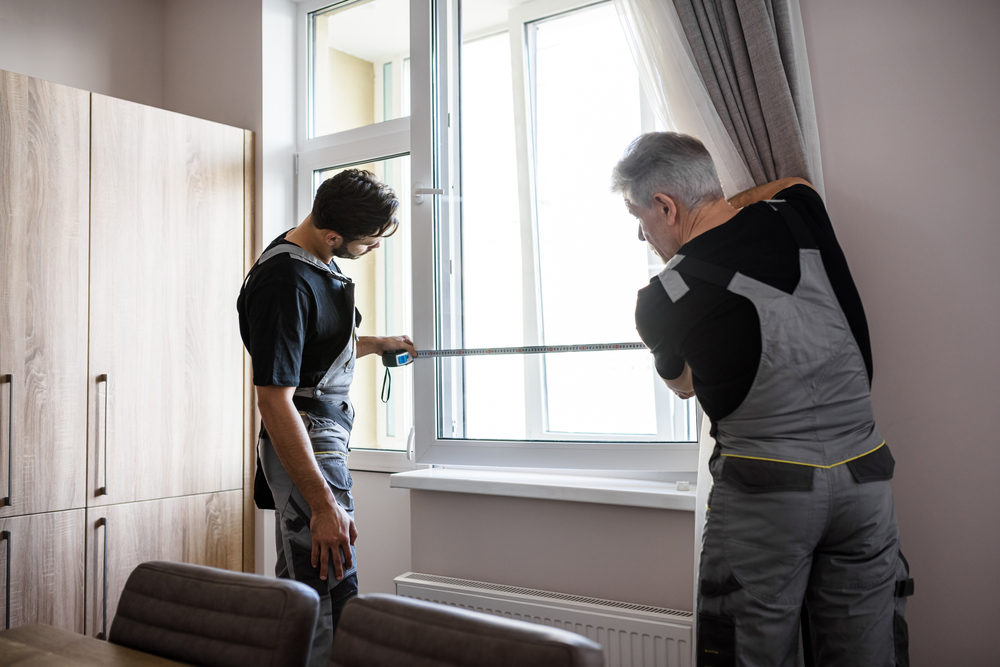 There are many horror stories about a botched window and patio door installation. If you talk to someone who decided to go for a DIY project or opted to fall for low window prices at all costs, there is a good possibility that you have heard one of them.
Nobody wants to hear a saying that we get what we pay for, but it is a reality of our life. And if things seem like they are too good to be true, then they probably are.
Sometimes homeowners genuinely don't know how to distinguish between a professional window installation company and amateurs. 
So this is the purpose of this article, and we are here to provide answers.
A few factors are widely used to identify if the window and door company does quality installations. 
Online Reviews 
American Deluxe Windows and Doors is possibly the highest-rated window and door installation company in Los Angeles. We have completed thousands of window and door projects with glowing reviews and one hundred percent satisfaction from the homeowners. With our years of experience, we know how to prevent issues before they happen. And if we do encounter something unforeseen during the installation, we make sure we take care of it quickly and efficiently. American Deluxe Windows and Doors is a business run and operated by a tight-knit family. We see it as our responsibility to do the same job for our customers as we would have done for ourselves. Treating our customers like family has earned us a high rating on Yelp, Google, and other online review platforms.
Approved by Window and Door Manufacturers
At American Deluxe Windows and Doors, we work with top-notch window manufacturers, and our work is covered by the best manufacturer's warranty in the industry. Our manufacturers require our installation teams to do things in a certain way and be very skilled at their jobs.
Sometimes homeowners might be tempted to discount the installer's skill, but they would be making a big mistake.
Window and patio door installation is not that simple. It is more complicated than many people realize. You can invest thousands of dollars by purchasing a super energy-efficient window. Still, if it is not installed correctly, the investment will not be worth it, and that money goes out the window. So if your window installers are experienced and professional, your installation will most likely go off without a glitch. If they are not, and you have no construction experience, you won't know what to look for and will not find out there is a problem until it is too late.
Timeliness Is Critical
Time is money. When you hire a professional window and patio door installation company to do the job, it should be a given that you don't have to worry about them showing up on time. You also don't have to wonder if they would manage to complete the work within the agreed time frame. In a larger scale renovation, when you have many projects going on simultaneously, it can affect the entire remodeling process if your window and door installation runs late. Delays are often costly, not only financially, but they can also cost time and frustration.
American Deluxe Windows and Doors specializes only in windows and patio doors. We know that when they hire us, our customers are looking for peace of mind, and we live up to our reputation of completing all window and patio door jobs on time every time. We prioritize your project, and being on time is never an issue. 
Tidy and Clean
Have you ever heard about construction projects that left quite a mess? It happens when installers cut corners trying to get the project completed in the shortest possible time. When they rush to finish quickly, a big mess is left behind on the jobs site. 
That's why our installers follow a clearly defined process during every installation. Our installation teams are an extension of the American Deluxe Windows and Doors brand, and they are all vetted and trained to adhere to the highest installation standards. Our window and patio door installers are professionals who take great pride in their work. They are in the habit of treating every job site as if it were their home.
The bottom line is that window and door installation is not a job that just anyone can do. Your windows and doors are a substantial home investment, which should be installed by professionals in order to avoid headaches later on. Incorrect installation might invite the elements in your home and even result in water damage. So instead of upgrading your home, your might still end up with drafty windows. And drafty windows can cause your electric bills to go through the roof just by allowing hot or cold air freely in and out of your home. In addition to the energy loss, poorly sealed windows and doors can welcome bugs to enter your home, causing another problem. 
In our many years of operating in the home improvement industry, we have seen many unfortunate examples that prove that the chance of saving with an unverified installer is risky, and there is a big chance of having your windows and doors installed improperly. At American Deluxe Windows and Doors, doing a five-star job is our comfort zone. When you are ready to talk about replacing your house windows and patio doors, call us at (818) 561-8191, or click here for a free quote!