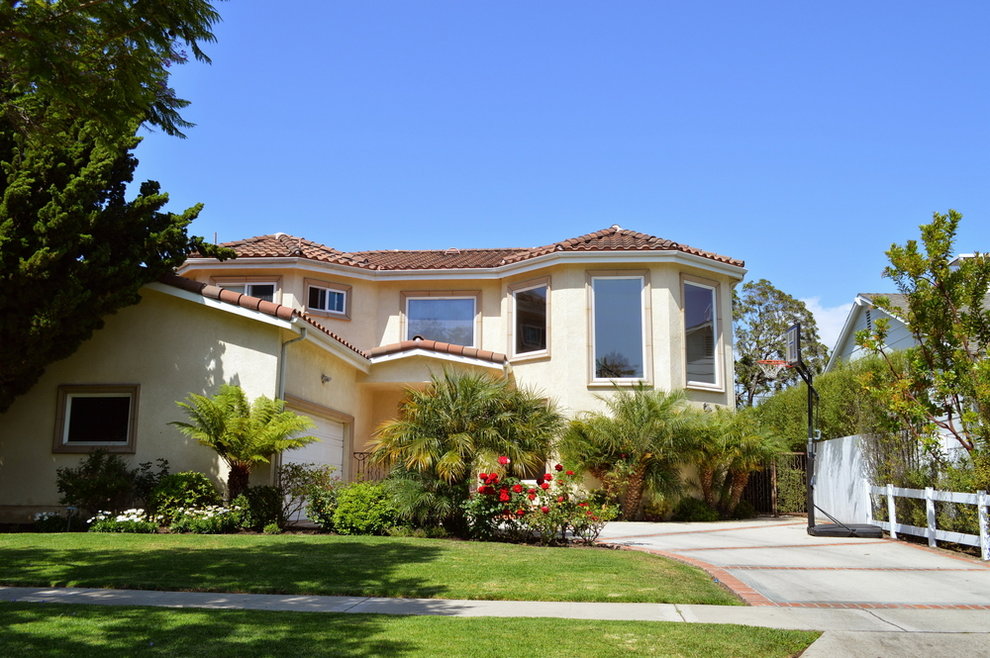 If you've heard of fiberglass windows in Los Angeles and have some questions, you've come to the right place! Fiberglass is a strong, durable material that can mimic the appearance of wood. It's incredibly versatile, lightweight, and ultra-strong, and commonly found in boats, airplanes, bathtubs, skis, surfboards, and more. Fiberglass is highly resistant to natural elements, making it perfect for windows. Compared to other window materials, they can accomplish similar energy-efficiency levels with smaller frames and lower profiles. With low-profile frames currently trending in the home design world, it makes fiberglass an attractive choice. Plus, you can even paint them in different colors!
What Is Fiberglass?
Fiberglass windows are composed of glass resin and fibers. The material contracts and expands very little with the weather's temperature changes. Until recently, the complex design of windows was impossible to attain with fiberglass. Technological advances and innovations have recently made it possible to design fiberglass windows and even patio doors.
Fiberglass is created during a process called pultrusion. Two types of raw fiberglass, called rovings and strand mats, are pulled through a resin bath and a series of heated dies at tremendous force. The process strengthens the glass into an entirely new material that much stronger than wood or vinyl. Then it's tested for gloss, thickness, color uniformity, and chemical resistance to ensure it retains high quality and lasting performance.
Why Is Fiberglass Common in Construction?
Fiberglass is a preferred material in construction due to its strength, corrosion resistance, low maintenance, and many other advantages. It's incredibly waterproof and is a highly effective insulation material. Its water-resistant properties make it ideal for exterior applications in buildings. For home construction, fiberglass is commonly found in water tanks, septic tanks, roofing, cladding, pipes, and much more. This high-performance material also can protect the home from corrosion, heat, and rust.
The Main Benefits of Fiberglass Windows
Durability: Fiberglass windows are resistant to rotting, swelling, scratching, corroding, and warping. The material's strength allows the frame to hold large panes of glass, allowing you to create those glass walls you see in many modern homes!
Energy-Efficiency: Fiberglass windows are designed to withstand extreme temperatures. The heat conductivity of fiberglass windows is 800x less than aluminum windows. It's a great insulator that absorbs and holds heat, preventing it from entering your home. When combined with energy-efficient double-pane glass, it creates highly effective results.
Low Maintenance: As we mentioned, you don't have to worry about scratches, rust, or mold. Even though you can repaint the frames, the factory finish is incredibly long-lasting and doesn't need to be repainted. All you need to worry about is washing it with soap and water every once in a while.
Plenty of Color & Style Choices: Each home is unique, and we believe your windows should match your home's aesthetic, not take away from it. Fiberglass windows give you more options. In addition to the various window styles, you can choose a factory color or paint them yourself. Whether you want modern black windows or a natural wood look, fiberglass windows let you match the look of your home!
Where Can You Buy Fiberglass Windows in Los Angeles?
If you're looking for durable, high-performance windows at an affordable price, fiberglass windows are for you! They can look very similar to wood and carry the weight of a large picture window. If you're interested in purchasing fiberglass windows in Los Angeles, American Deluxe Windows & Doors is here to help! If you're still deciding which window option is best for you or have any other questions, our knowledgeable team will be happy to help. You can reach us by phone at (818) 561-8191 or click here to contact us on our website.