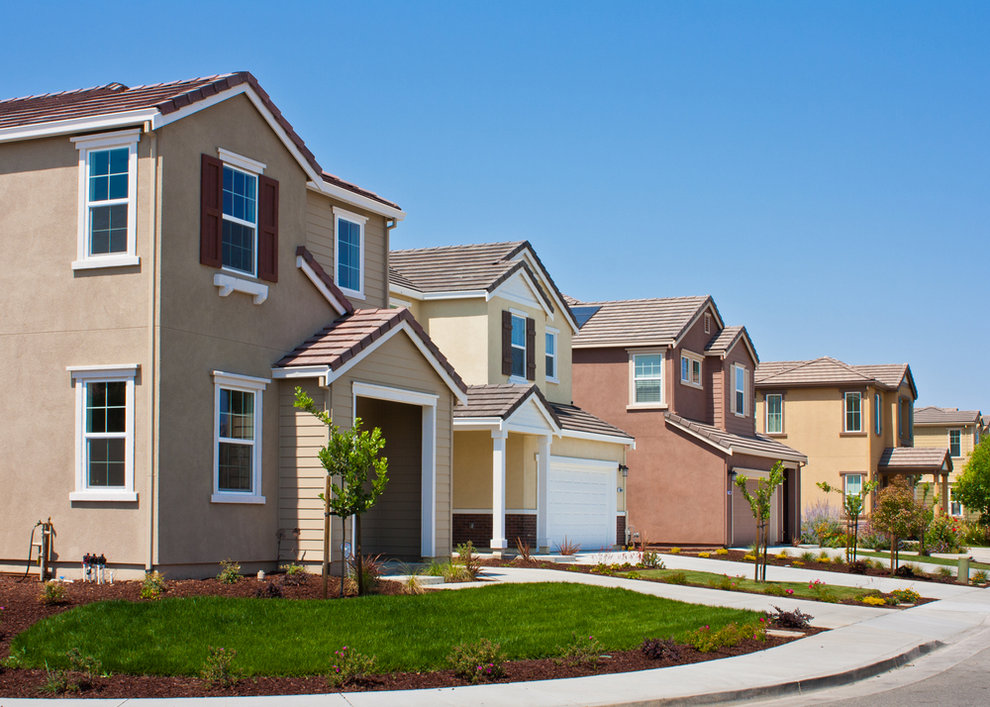 If you've heard homeowners raving about energy efficient windows in Los Angeles, you may have some questions. How do windows make your home energy efficient? How do they reduce my bills? We'll help answer these questions by going over some of the common questions homeowners have and give you a rundown of how the windows work. While we can go down a rabbit hole on the topic, this is just a brief overview and introduction to the world of energy efficient windows. We'll start with the cost savings question since that tends to be the first one on people's minds.
How Do Windows Lower My Bills?
Energy efficient windows are designed to prevent the warm or cool air inside your home from escaping. Your air-conditioned air will stay in during the summer, and the warm air will keep you cozy during the winter. When your windows aren't properly insulated, your indoor air is constantly escaping making your heating and cooling unit work twice as hard. If your HVAC system needs to stay on longer, it costs you more money. Between using your heat in the winter and A/C in the summer, we rely on our system a lot! The cost-saving may seem minor in the short run, but it will add up over time. Additionally, using less energy means you're reducing your carbon footprint!
What Makes Windows Energy Efficient?
While they look just like other windows, they have cutting-edge technology in the frame and glass. It may be overwhelming when you first learn about how much technology goes into them, so we'll go over some of the main components you want to look out for when shopping around.
Glass Coating: Energy-efficient windows come with Low-E (Low-emissivity) glass, which helps block the sun's rays keeping the interior of the home cool during summer. While Low-E comes standard on many replacement windows, there are many different glazing and coating upgrades available. Depending on your window package, they can block up to 97% of the sun's says, where traditional glass only blocks around 20%.
Double Paned Windows: Turns out, adding another pane of glass to windows was a genius idea! Double paned windows insulate about twice as well as single-paned windows. They also significantly increase the ability to block harmful UV rays, which can cause your carpets and furniture to fade. That additional layer will also help reduce outdoor noise, making your home more peaceful, even if you have noisy neighbors!
High-Performance Features: Our windows come with a PLUS Easy Clean Coating, which uses the sun's UV rays to break down dirt and pollutants on the windows, keeping them clean for longer. They also feature a True Dual Seal in which a moisture vapor barrier is fused with a commercial-rated structural silicone to assure lifetime durability. You won't have to worry about the glass fogging up as they'll stay moisture-free with their advanced silica drying agent that continuously removes moisture vapor from within the window.
Argon Gas: If you want to take your window's energy efficiency and insulation to the next level, you can add argon gas between the panes. It's a non-visible and non-toxic gas that further slows the transfer of heat through the windows.
Do You Need Energy Efficient Windows In Los Angeles?
Just about every home in Southern California needs energy efficient windows, especially in Los Angeles. During the winter or early spring, it's easy to forget that the summer temperature in the area gets extremely hot and dry. From June through October, the average high temperature will sit in the low to mid-90s, and it's not uncommon to go above 100°F. Instead of running your air conditioning 24/7 during those months, energy efficient windows will keep the cool air in and the high temperatures out.
Where Can I Buy Energy Efficient Windows in Los Angeles?
Living in Los Angeles means you need a way to escape the heat. If you have old, deteriorating, or single-paned windows, they may be responsible for up to one-third of your energy costs! Luckily, our energy efficient windows in Los Angeles come with state-of-the-art technology that helps you save money and live comfortably. We have a huge variety of window styles and optional features and upgrades to customize them to your preferences. If you'd like to learn more or get a free quote, don't hesitate to contact us. You can call us at (818) 561-8191 or fill out the form on our website, and we'll get back to you as soon as possible.