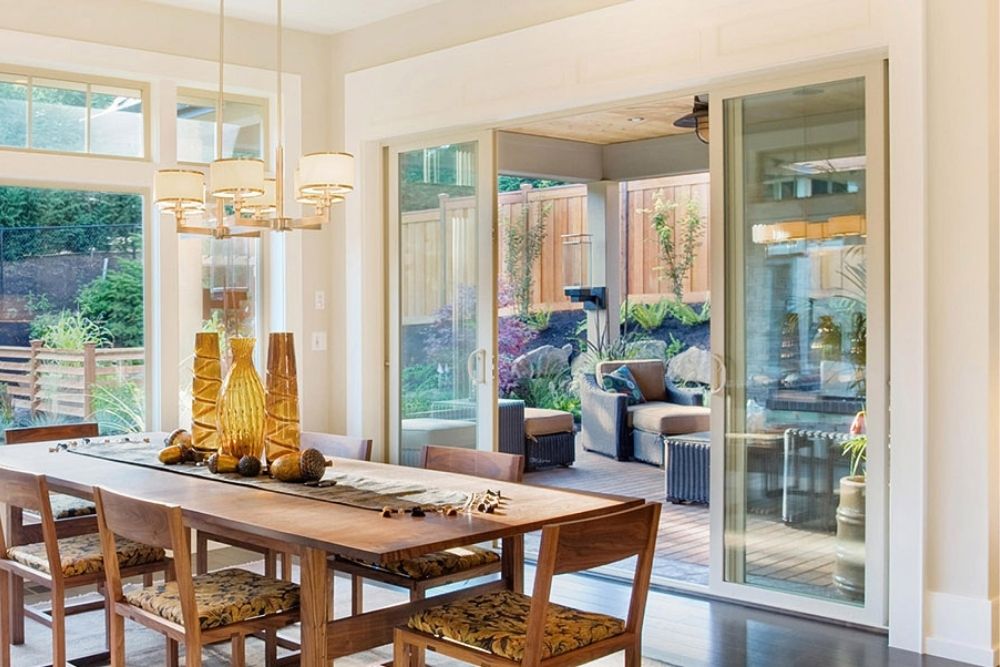 The Anlin Malibu Patio Doors are a perfect companion product for Anlin's window series. Our doors offer the same quality, beauty, and energy-saving technology, all backed by the same double lifetime warranty. Anlin Patio doors can come in a wide variety of configurations to meet your needs and preferences.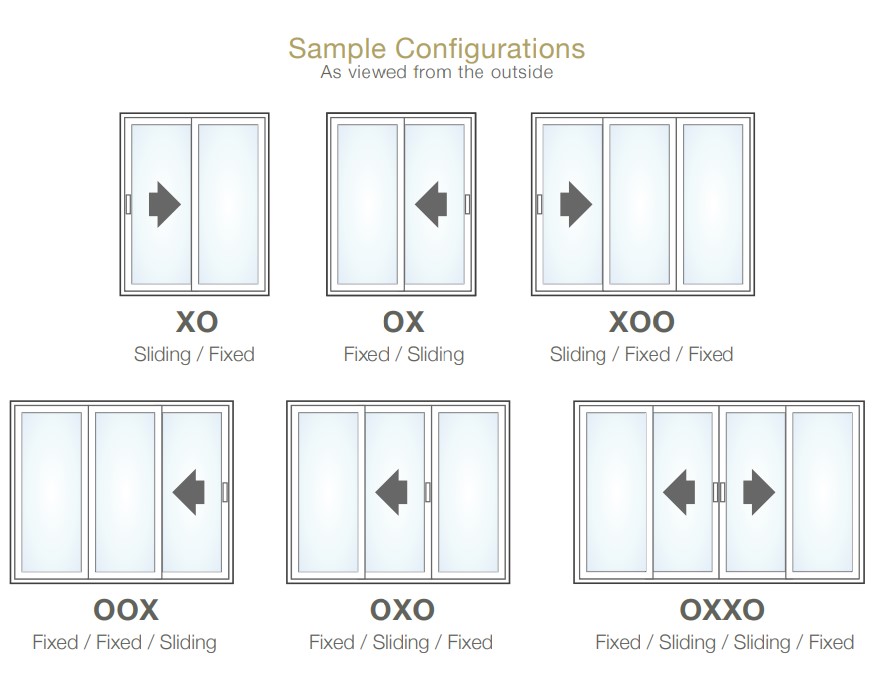 They are engineered for comfort, beauty, and lifetime smooth operation. Below are the following Anlin Malibu Patio Doors types:
Sliding patio doors
Swinging French doors
Features
Our Anlin Malibu Patio Door series exceeds the Energy Star® requirements and will help you save on energy costs year-round! Here are some of the standard features included in the Anlin Malibu Patio Doors:
Anlin infinit-e: This glass provides excellent solar protection while allowing in the highest visible light. It's ideal for all climates.
Anlin Armor: From manufacturing to installation, this easy peel-off protective film keeps the windows in pristine condition.
PLUS Easy Clean Coating: This exterior coating uses the sun's UV rays to break down pollutants and dirt to keep windows clean longer.
Platinum Elite Spacer: This is the most advanced, low conductance, thermally efficient, commercial-rated warm edge spacer in the industry.
True Dual Seal: Windows includes a moisture vapor barrier fused with a commercial-rated structural silicone, assuring lifetime durability.
Moisture Stop: This advanced silica drying agent continuously extracts moisture vapor from within the unit.
Upgrades
For homeowners who want to maximize durability, safety, and energy-efficiency, the Anlin Coronado windows can be fully-loaded with upgrades!
Anlin Pet Doors: Both the Malibu swinging French doors and sliding patio doors can include an in-glass pet door. Pet doors are available in four differnt sizes, allowing you to choose the right size for your pet. It will allow them the freedom to come and go as they please.
Argon Gas: A non-visible layer of gas between the window panes slows the transfer of heat through the window. Optional upgrade.
Anlin SunMatrix: Four layers of energy-efficient Low-E coating reflects and reduces the solar heat entering the home. Optional upgrade.
Anlin SunShield: This window package includes three layers of energy-efficient Low-E coating and blue/gray tint on the exterior glass to provide maximum solar protection against extreme sun exposure and temperatures.
QuadraTherm: This heat retention coating keeps more warm air inside your home on those cold days and nights. Optional upgrade.
Anlin Sound Reduction Glass: Our sound suppression technology reduces outdoor noise up to 50% compared to standard dual pane windows. Optional upgrade.
Anlin Laminated Security Glass: This safety glass meets strict industry codes such as the American Society of Testing Materials standard for preventing forced entry ASTM F1233. Optional upgrade.
Anlin Tempered Safety Glass: Our glass is four times stronger than standard glass on dual pane windows. If broken, the glass will break into small chunks that are considered a break-safe pattern. This glass meets strict industry safety codes such as the ANSI Z97.1-2015 and CPSC 16CFR 1201 Category II.