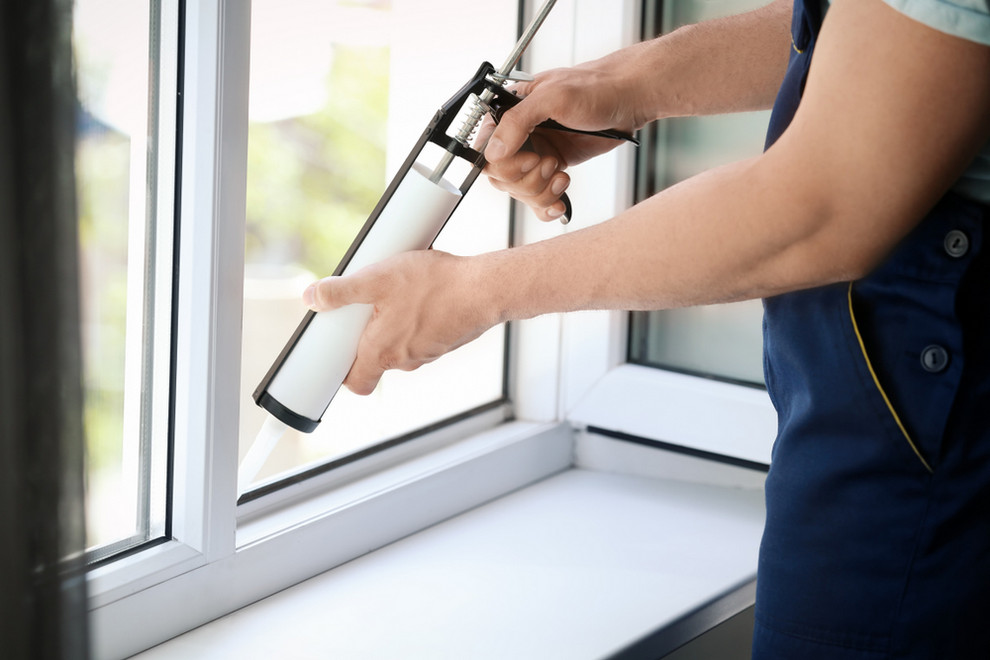 Between vinyl, fiberglass, wood, and plenty of other materials, how do you choose? As the technology in the windows industry continues to develop, vinyl windows have been taking the spotlight. If you'd like to learn more about vinyl windows in Los Angeles, you've landed on the right page! When we talk about the window material, we're referring to the material that makes up the surrounding frame and the operable parts of the window. As you'll see, it popular with homeowners and construction companies for many reasons. But before we jump into the benefits, we'll give you a quick overview of vinyl.
What Is Vinyl?
Vinyl comes from a plastic material called polyvinyl chloride, commonly known as PVC. You'll find that PVC is one of the most popular polymers used today and often found in plumbing, pipes, wiring, siding, and much more. Once the polymer is mixed with other chemicals and formed into vinyl, it can withstand sunlight, water oxidation, and chemicals. You'll often find vinyl around parts of your home that face many natural elements such as waste pipes, drainpipes, gutters, siding, fascia, and downspouts. It's also preferable in construction as the material won't decompose.
The use of vinyl in construction started after World War II when Germany needed to rebuild homes and cities but has dwindling natural resources. They used synthetic materials to rebuild as fast as possible while keeping costs down. In 1954, the first vinyl windows were created and eventually led to the modern windows we use today!
Why Are They Common in Homes?
Vinyl is widely used in home products such as windows and patio doors for many reasons. They're energy-efficient, low maintenance, cost-effective, and don't need to be stained, refinished, or painted. The material has a low impact on the environment and is highly recyclable. It also has a high R-value, meaning it provides a significant amount of insulation, making it ideal for home products. Below are some of the common benefits:
Resistant to sun damage or fading
Extremely energy efficient
They won't peel, crack, or blister
Highly durable and will likely last a lifetime
Extremely low maintenance
Vinyl is one of the most affordable options on the market
It's a great alternative to other window materials due to its affordable price and high energy efficiency. Let's dive a little deeper into the advantages of vinyl windows.
The Main Benefits of Vinyl Windows
Reduced Energy Costs: Vinyl windows effectively keep the sun's heat out during the summer and the cold from coming in during the winter. When extreme outdoor temperatures don't enter your home as easily, you don't have to rely on your heating and cooling unit as much. Less energy consumption means lower heating and cooling bills, month after month!
Low Maintenance: Once you install vinyl windows, you don't have to worry about much! You don't have to paint them, sand them, or re-stain them. All you need to worry about is giving them a quick wash with soap and water whenever they look like they need it.
Durability: Vinyl is highly resistant against scratching, chipping, cracking, or warping. Unlike other types of frames, you won't have to deal with rust, termites, or corrosion. Since the windows are not affected by natural elements, they last much longer than other options.
Cost-Effective: While low cost usually indicates low quality, this isn't the case for vinyl windows! They're the least expensive window materials on the market but perform at a very high level. Plus, even for a low cost, they look stunning with their contemporary, modern design.
Plenty of Options: When it comes to customizing these windows, the sky's the limit! You have a wide selection of sizes, styles, colors, features, and upgrades. You can design and customize the windows to your personal preferences. Check out some of our thermally efficient color options:

Where Can You Buy Vinyl Windows in Los Angeles?
As you can see, the benefits and capabilities of vinyl windows are virtually unmatched. If you want to know where to buy vinyl windows in Los Angeles, American Deluxe Windows & Doors can help! Vinyl windows are one of the greatest ways to keep your home at a comfortable temperature and your energy bills low year-round. If you're ready to upgrade your home or have any questions, don't hesitate to contact us. You can reach us by phone at (818) 561-8191 or click here to fill out the form on our website.