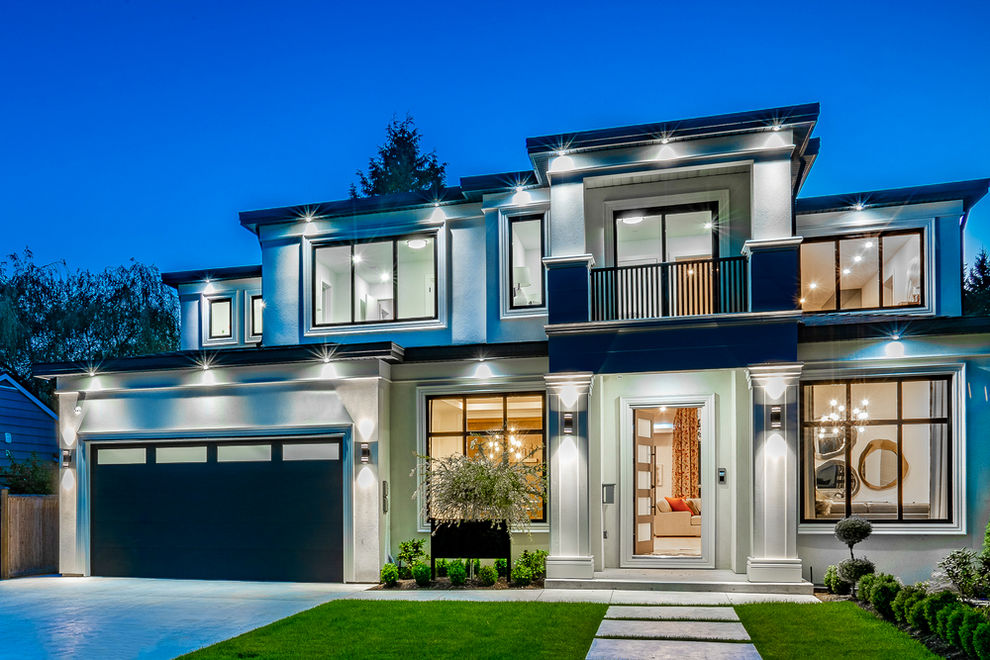 If your windows are looking a little outdated, it might be time to find some modern styles to match your home's architecture. Contemporary windows in Los Angeles are a great way to give your home a boost in curb appeal while upgrading its energy efficiency. Today, we'll go over a couple of current trends and window styles that we see in modern homes. When windows are thoughtfully designed and match the space around them, it creates an aesthetic that will never go out of style!
Current Window Trends
Less is More: Many modern homes feature fewer but larger windows. The minimalist design increases your outdoor views and eliminates wall space and decorations that don't serve a specific purpose. Picture windows are the perfect choice for this trend.
Contemporary Colors: With new windows, your color choice shouldn't be taken lightly. You want them to match the aesthetic of your home. Many homeowners use black window frames for a sophisticated look that contrasts with the surrounding walls.
Thin & Clean Lines: You'll find that contemporary window frames are thin with flat and narrow profiles. The windows are usually unobstructed, with no muntin bars or grilles getting in the way of your visibility.
Pivoting Operation: Many modern homes use windows that open on hinges located on the window's top or side. Casement and awning windows are two common styles. They maintain a clean appearance whether they're open or closed while still allowing for ideal ventilation.
Modern Hardware: Contemporary hardware styles are all about geometric shapes with angular lines. There's no fuss, and they don't distract from the views. The hardware completes the window's clean and sophisticated image.
Common Contemporary Window Styles
Picture Window: When you think of modern homes, one of the first things that come to mind is picture windows. They're incredibly aesthetic and maximize outdoor views while allowing natural light to flood into your home. Whether you want to open up a room, enjoy your outdoor view, or create a wall of windows, a picture window is the way to go.
Sliding Windows: Sliding windows feature large glass panes that match the architecture of most homes. They keep the same minimalist appearance, whether they're open or closed. It's a great choice for homeowners looking for something easy to operate, low-maintenance, and functional.
Double Hung Windows: Double-hung is one of the most versatile designs on the market. They're incredibly easy to clean and give you maximum control over the ventilation in your home. They tend to allow for a large window area and can include a minimal frame.
Casement Windows: As we mentioned earlier, we've found casement windows to be successfully integrated into modern homes. Similar to sliding windows, they have a minimalist look that matches most home's architecture. Casement windows that are hinged at the top also have the unique ability to remain open even when it's raining outside.
How To Incorporate the Windows Into Your Home
Once you picked out your favorite windows and frames, now it's time to figure out how you want to install them. To portray a modern look, you want to be strategic about how you place your windows. As we may have hinted a couple of times, a great way to do this is with large windows, creating a window wall. When replacing walls with giant windows, you want to make sure your install highly energy-efficient products to keep your heating and cooling bills from skyrocketing. Another unique way is with a corner window. It creates the illusion that the building is made of glass and gives you great outdoor views with less sightline interruptions.
Where Can You Buy Contemporary Windows in Los Angeles?
If you're ready to bring your home into the present, replacing your old windows is a great start! You'll notice a positive difference in curb appeal and from inside your home. When choosing the right contemporary windows in Los Angeles, there are many factors to consider. You need to think about your home's architecture, ventilation needs, personal preferences, and color choices. We'll help you narrow down your ideas and come up with the best windows for you! If you have any questions or would like to learn more, give us a call at (818) 561-8191 or click here to fill out the form on our website.