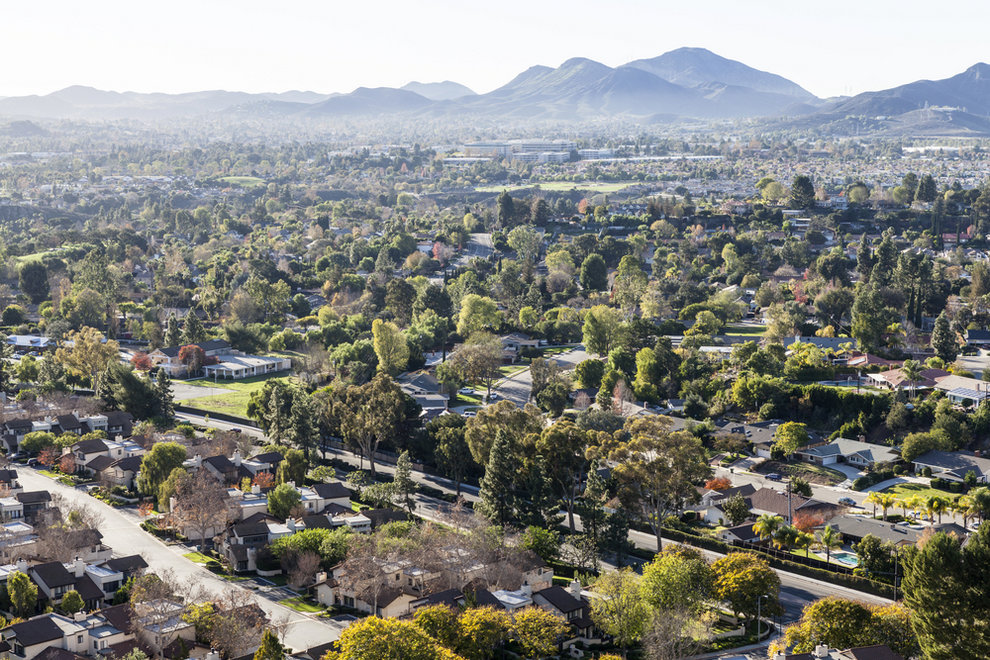 The city of Thousand Oaks is part of the Greater Los Angeles area and the second biggest city in Ventura County. Even though it has an estimated population of 126,813 and is continuing to rise, it's known as one of the safest cities in the U.S., with a very low crime rate. In the 1920s, it was home to only 100 residents, who held a local contest to name the area. Thousand Oaks was suggested by a 14-year old, Bobby Harrington, and an overwhelming 87% of the town voted for the name. To this day, the area is home to tens of thousands of oak trees. In the 1920s, Thousand Oaks was put on the map by Jungleland USA, a film industry zoo, to help attract Hollywood producers. It was home to many animals such as camels, tigers, monkeys, giraffes, hippos, and several animals used for the Leo the Lion MGM logo. The park's animals were used in many TV shows and movies such as Doctor Doolittle, The Adventures of Robin Hood, and Tarzan. 
As residents know, the city can experience hot, sunny summers and chilly winters. If you want to keep your home at a comfortable temperature while saving on energy bills, replacement windows and doors are a must! When choosing a replacement window company in Thousand Oaks, CA, you want to find someone you trust. We're happy to say that residents in the area love us! From window replacements to patio door replacements, American Deluxe is the company you can trust.
We have decades of experience and service in the Thousand Oaks area and proudly simplify the replacement process for you every step of the way. Not to mention, we bring you advanced building materials and design details that endure the test of time.
We guarantee you won't regret choosing American Deluxe Windows and Doors as your home improvement contractor. We're the best door and window replacement company in Thousand Oaks, CA. If you have questions, please contact American Deluxe Windows and Doors at 1 (818) 561-8191.