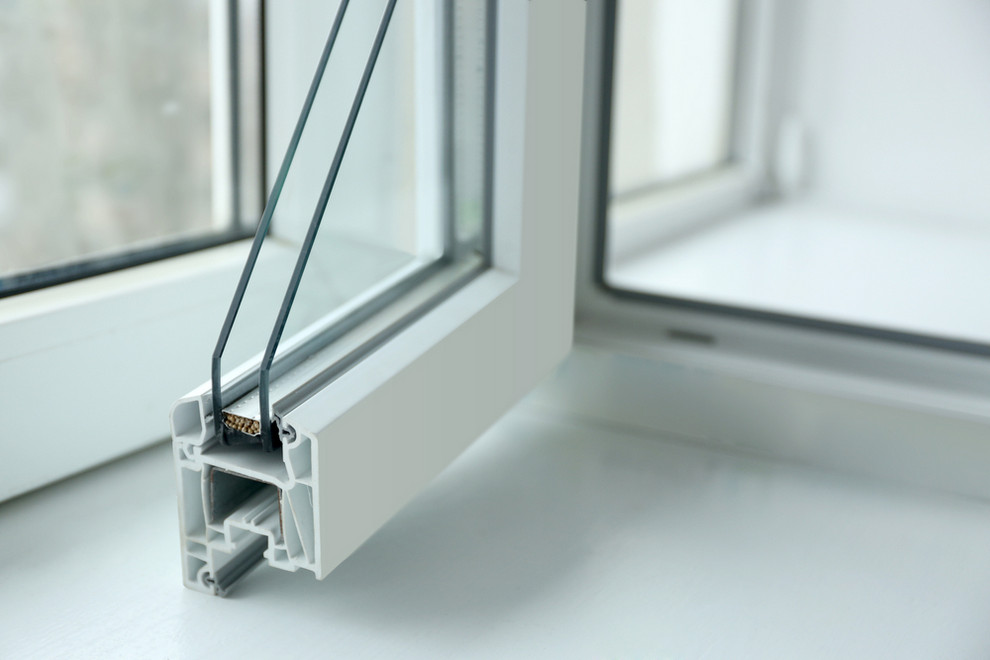 If you're shopping around for new windows for your home, the choice can be overwhelming. There's a wide variety of glass packages, window types, colors, upgrades, materials, and much more. We believe one of the first aspects you should consider is if you want to buy single or double pane windows in Los Angeles. Single pane may seem enticing due to their low price point, but you'll want to examine more than just the cost when it comes to windows. Let's look at the two options to determine which one is best for you and your home.
What Are Single-Pane Windows?
As the name implies, single pane windows include a single layer of glass. While they can come in all of the same styles and frames as double pane windows, they're not nearly as energy efficient. The glass also provides a thin barrier which doesn't do much to reduce outdoor noise. They are preferable for homeowners who have a strict budget or live in a climate where their windows stay open most of the year. But, if you tend to use your heating and cooling unit and have single pane windows, they're likely responsible for a significant portion of your energy bill. Typically, when someone purchases these windows, they're motivated entirely by the low upfront cost. Unfortunately, the cost doesn't end after the initial purchase; the effect these windows have on homeowners' heating and cooling use will cost them more money in the long run.
In Los Angeles you cannot find single pane windows in the hardware stores anymore, because they do not meet the current building code.
What Are Double Pane Windows?
As you may have guessed, double pane windows feature two panes of glass. The panes are separated from each other by a space filled with either air or argon gas. This space traps the summer's heat and winter's cold air between the frames to protect your home from being affected by extreme outdoor temperatures. Depending on your current energy consumption, double pane windows can save you up to 18% in the summer and 24% in the winter. Lower energy costs mean more money in your pocket and a reduction in your carbon footprint!
While these windows do cost more upfront than single pane windows, the price is well worth it. Not only will you save money on your bills every month, but new energy-efficient windows are highly appealing to home buyers and will allow you to price your home much higher if you ever decide to sell. Between the monthly savings and increased home value, you can recoup a large chunk of the money you paid for them!
Will Double Pane Windows Show Condensation?
When visiting friends' homes or office buildings, you may have seen double pane windows with condensation between the glass. If you're wondering if this is a common occurrence, we can say that thankfully it is not. Condensation in between the glass panes is a sign that the seal between the panes has broken and the window needs replacing. Our windows come with a True Dual Seal, a moisture vapor barrier fused with a commercial-rated structural silicone to ensure lifetime durability. They also include an advanced silica drying agent that removes moisture vapor from within the window, keeping them moisture-free. This advanced window technology ensures you'll never have to deal with foggy or moldy windows!
What's The Difference in Energy Savings?
When it comes to energy efficiency, double pane windows work twice as well as single pane windows. Let's take a look at their numbers. A window's R-value measures its insulation, with the higher the number indicating better insulation. As you'll see, the double pane's R-value is almost double that of single panes.
Single pane ¼" thick window: 0.9 R-value
Double pane ¼" thick window: 1.7 R-value
If your goal is energy efficiency and reduced heating and cooling costs, double pane windows are the way to go. When upgrading from single to double, there's no doubt that you'll notice a difference in cost savings, indoor comfort, and reduced outdoor noise. The amount of money you save with double pane windows will vary from house to house but can result in hundreds of dollars saved each year!
Where Can I Buy Double Pane Windows in Los Angeles?
If you're looking for double pane windows in Los Angeles, we can help you! Since you want the best for your home and family, you likely have hundreds of questions. Our friendly and knowledgeable team is more than happy to help, so feel free to reach out to us. We can even provide you with a free quote, so you can get an idea of how much your home project will cost. Give us a call at (818) 561-8191 or click here to fill out the form on our website.