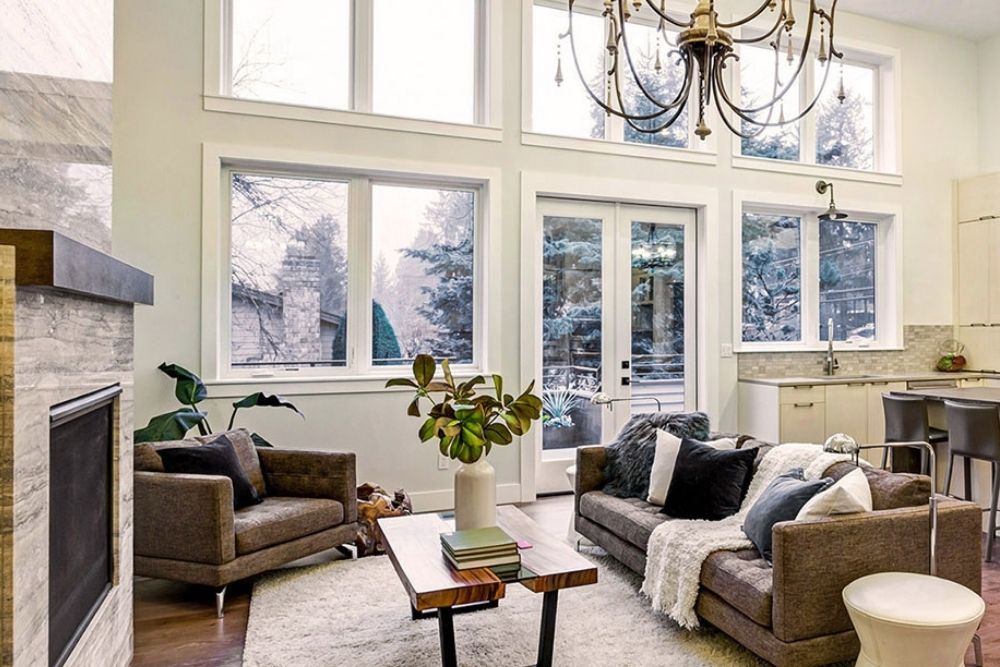 The Anlin Coronado Windows are a premium window designed for superior fresh-air ventilation. These windows are perfect companion products to match the other Anlin window series. They provide additional window frame depth required for a wider variety of window operating styles. Below are the following Anlin Coronado window types:
Double slider
Double-hung
Casement
Awning
Bay & bow
Garden
Features
You will save on energy costs year-round as the Anlin Coronado windows exceed Energy Star® requirements! Here are some of the standard features included in the Anlin Coronado windows:
Anlin infinit-e: This glass provides excellent solar protection while allowing in the highest visible light. It's ideal for all climates.
Anlin Armor: From manufacturing to installation, this easy peel-off protective film keeps the windows in pristine condition.
PLUS Easy Clean Coating: This exterior coating uses the sun's UV rays to break down pollutants and dirt to keep windows clean longer.
Platinum Elite Spacer: This is the most advanced, low conductance, thermally efficient, commercial-rated warm edge spacer in the industry.
True Dual Seal: Windows includes a moisture vapor barrier fused with a commercial-rated structural silicone, assuring lifetime durability.
Moisture Stop: This advanced silica drying agent continuously extracts moisture vapor from within the unit.
Upgrades
For homeowners who want to maximize durability, safety, and energy-efficiency, the Anlin Coronado windows can be fully-loaded with upgrades!
Argon Gas: A non-visible layer of gas between the window panes slows the transfer of heat through the window. Optional upgrade.
Anlin SunMatrix: Four layers of energy-efficient Low-E coating reflects and reduces the solar heat entering the home. Optional upgrade.
Anlin SunShield: This window package includes three layers of energy-efficient Low-E coating and blue/gray tint on the exterior glass to provide maximum solar protection against extreme sun exposure and temperatures.
QuadraTherm: This heat retention coating keeps more warm air inside your home on those cold days and nights. Optional upgrade.
Anlin Sound Reduction Glass: Our sound suppression technology reduces outdoor noise up to 50% compared to standard dual pane windows. Optional upgrade.
Anlin Laminated Security Glass: This safety glass meets strict industry codes such as the American Society of Testing Materials standard for preventing forced entry ASTM F1233. Optional upgrade.
Anlin Tempered Safety Glass: Our glass is four times stronger than standard glass on dual pane windows. If broken, the glass will break into small chunks that are considered a break-safe pattern. This glass meets strict industry safety codes such as the ANSI Z97.1-2015 and CPSC 16CFR 1201 Category II.