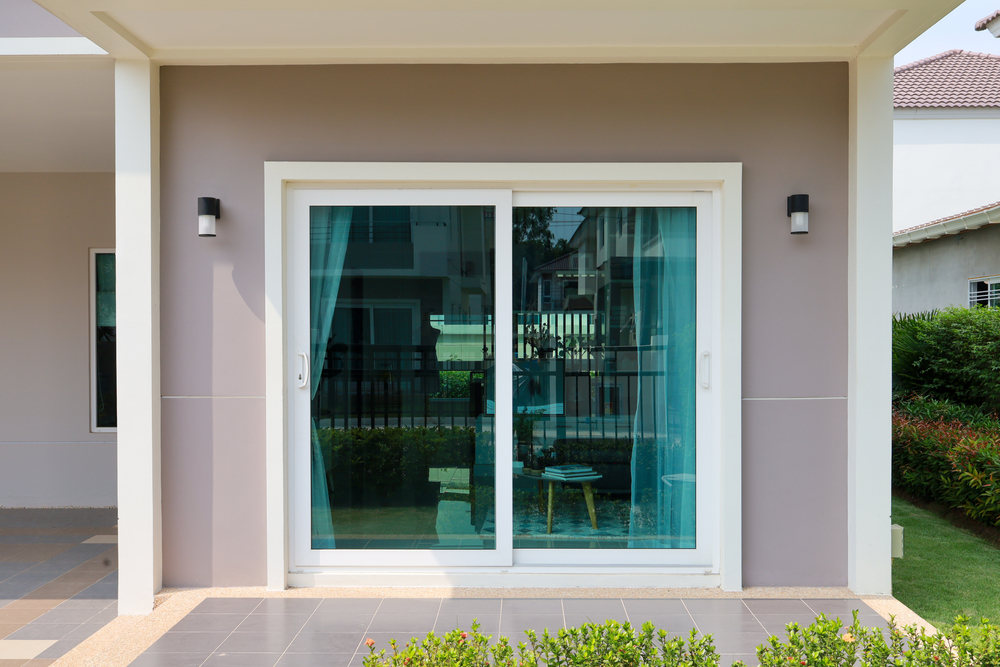 When it comes to modernizing your home and enhancing its aesthetic appeal, sliding doors are an excellent choice. Offering a seamless blend of style and functionality, these doors bring a host of benefits that can transform your living spaces. In this blog, we will explore the numerous advantages of sliding doors and why they're an excellent addition to any California home.
They Let in a Lot More Natural Light
One of the most significant advantages of sliding doors is their ability to flood your living spaces with natural light. These doors typically feature large glass panels that maximize the amount of sunlight entering your home. By embracing sliding doors from reputable manufacturers, you can create bright and inviting interiors, reducing the need for artificial lighting during the daytime. The abundance of natural light can also positively impact your mood, productivity, and overall well-being.
They Provide Excellent Ventilation
Sliding doors excel in providing excellent ventilation for your home. With their expansive glass panels, these doors allow for ample airflow when opened. You can easily slide them to one side, creating a wide opening that invites refreshing breezes into your living spaces. This feature is particularly beneficial during the summer months when you want to enjoy a cool and comfortable environment without relying solely on air conditioning. The proper ventilation facilitated by sliding doors can contribute to a healthier and more pleasant indoor atmosphere.
They Require Little Space
Unlike traditional hinged doors that swing inwards or outwards, sliding doors operate by gliding along a track. This design eliminates the need for additional space for the door's swing radius. Consequently, sliding doors are an ideal choice for areas with limited space, such as patios, balconies, and smaller rooms. Their space-saving nature allows you to maximize your floor area and enjoy an unobstructed flow within your home.
You Can Enjoy an Improved Outdoor/Indoor Flow
Sliding doors offer a seamless transition between your indoor and outdoor living spaces. By connecting your interiors with your patio, deck, or garden, these doors create a harmonious flow and expand your available entertaining areas. During social gatherings or family gatherings, sliding doors open up the possibility of an integrated space where your guests can move freely between indoor and outdoor areas. This enhanced flow allows for a greater appreciation of nature, easy access to outdoor activities, and a feeling of spaciousness.
They are Safe & Secure
Safety and security are paramount when it comes to selecting doors for your home. Sliding doors are designed with security features that provide peace of mind. Advanced locking mechanisms, sturdy frames, and impact-resistant glass options are available to ensure the safety of your loved ones and protect your property. With sliding doors from trusted manufacturers, you can enjoy both the beauty of the outdoors and the confidence that your home is well-protected.
They are Energy Efficient
In today's eco-conscious world, energy efficiency is a key consideration for homeowners. Sliding doors can contribute to improved energy efficiency in your home. The large glass panels in these doors are often accompanied by advanced insulation materials and weather-stripping, reducing heat transfer and preventing drafts. By minimizing energy loss, sliding doors help maintain comfortable indoor temperatures, reducing reliance on heating and cooling systems and lowering your energy bills.
Sliding doors offer a plethora of advantages that go beyond their stunning aesthetic appeal. From their ability to let in copious amounts of natural light and provide excellent ventilation to their space-saving design, seamless flow, safety features, and energy efficiency, these doors can transform your living spaces. Embrace the beauty and functionality of sliding doors by selecting a reputable manufacturer that offers a wide range of styles and materials to suit your needs and preferences. Invest in sliding doors today to enjoy the benefits they bring to your home and elevate your lifestyle. Contact American Deluxe Windows & Doors today to explore your patio door options! Call us at (818) 561-8191 or click here for a FREE quote today!