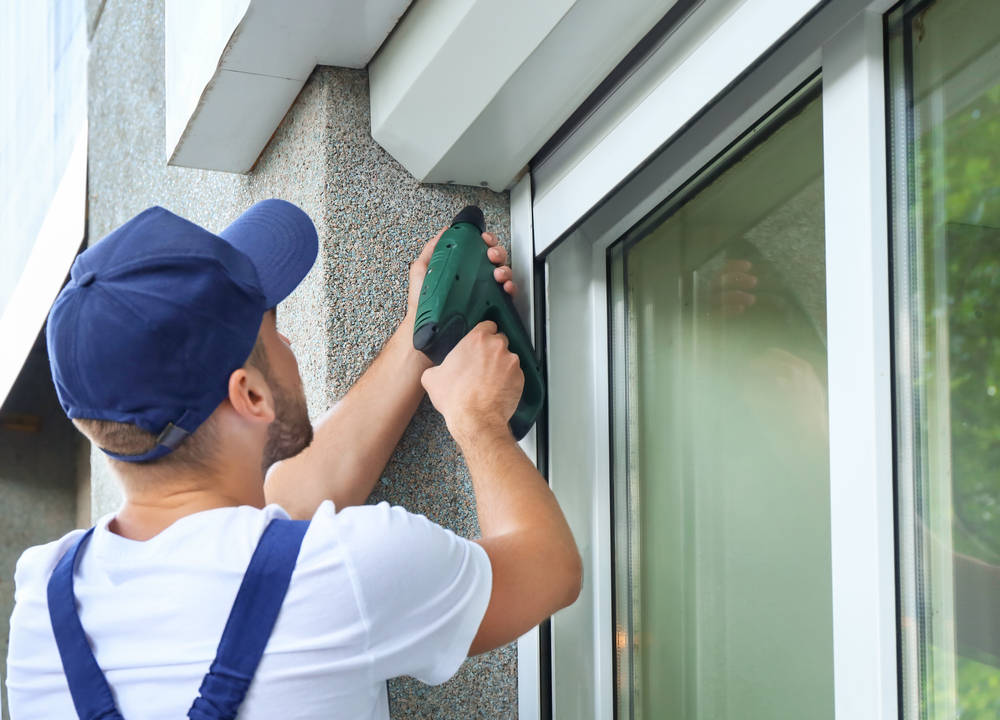 Did you know that windows are one of the home improvements with the highest return on investments? The ROI for new widows is as high as 85%! In fact, new windows are one of the top home improvements that improve both the value and comfort of your home. If you're looking for ways to lower your energy bills and update the look of your home, windows are a great way to start. You may have heard of the two installation methods for windows: Retrofit vs. new construction windows. These are the two common ways that new windows get installed in homes. However, how are they different? Keep on reading to find out.
What are Retrofit Windows?
Retrofit windows, also known as replacement windows, are windows that are installed into existing window frames. The window frame inside the stucco itself stays while a new glass and energy-efficient window is installed. This process is known as retrofitting since you're taking a new window down and fitting it into an old frame. This process is usually less expensive compared to new construction windows since they typically require less labor to install (as long as no major repairs are needed).
What are New Construction Windows?
New construction windows are primarily designed to be installed in new construction like a new home or an addition to your current home. However, despite its name, people aren't limited to using these types of windows only on new buildings. They can also be a good alternative when they're completing a major remodeling or when your current window's studs or frame have sustained significant damage. What sets new construction windows apart is the amount of work that goes into them. These windows completely replace the old window (if any). Even the frames get removed. The siding is usually cut back, and the new window frame gets installed.
Advantages of Retrofit Windows
Retrofit windows are quick and easy to install. If the window frames don't require any major repairs, this method can save you money. Retrofitting a window saves your window frames, so if you live in an older home, it can help you retain its value.
With retrofitted windows, you will not have to repair any damage to the outside of your home because it will most likely not be affected. Since there will not be a change in positioning or sizing, no major construction will be required. Your home's original materials will not have to be replaced or reconditioned either.
Another advantage of retrofit windows is their quick installation time. Homeowners who want a quicker installation time and want to spend less would be better suited for retrofit windows. This option allows them to save money in parts and labor costs if the window frame is in good condition. The contractor would only have to measure the window frame, remove the old window, and install the new one!
Advantages of New Construction Windows
If your home's window frames have substantial damage or require expensive=ve repairs, it may be a good idea to collider new construction windows. Homes that get a lot of mold, moisture, and rot will definitely benefit from a new frame. Another advantage of new construction windows is that they will fit perfectly into the house. This is because the windows are secured to the frame of the home.
Things to Consider for Retrofit Windows
As previously mentioned, your window's frame has to be in good condition for the process to go down smoothly. If the window frame isn't flush, it'll make the installation more difficult, longer, and probably more expensive.
If you wish to change the position, shape, or size of your window, retrofit is not the choice for you. This option is only for those that want to retain their original frames.
Things to Consider for New Construction Windows
With new construction windows, your house will change. Your window contractor will have to remove a section of the exterior wall of your house to install the new frame. This will require the repair or replacement of the siding or other building material that was disturbed during the process. This will add to your expenses. This window installation also changes the look of your home, usually making it look more modern. If it doesn't fit with your home's architectural style, it can be jarring.
Whether you decide to go with retrofit windows or new construction windows, any form is a positive step for increasing your home's look, comfort, and value! We hope this blog helped you see the major differences between retrofit vs. new construction windows! At American Deluxe Windows & Doors, we offer both retrofit and new contrition window installation services, so don't hesitate to contact us! Give us a call at (818) 561-8191, or click here for a free quote!