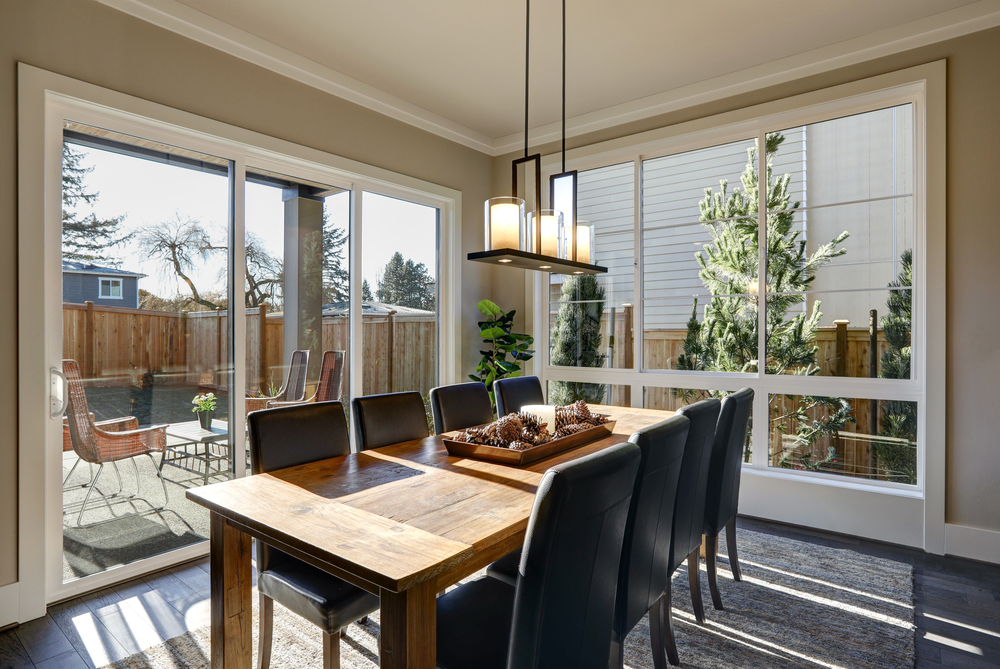 There are really no downsides to a window replacement project. If you decide to replace all the windows and patio doors in your house at the same time, you can expect a complete makeover. Your house will look better from the inside and the outside. It will be sealed and protected from the elements, and you will enjoy the ease of operation of your new replacement windows. Moreover, if you've recently made other home improvements prior to window replacement, they will shine with added natural light. If you have to choose only one home improvement, let it be new replacement windows and patio doors because this project will make a world of difference in your home.
Replacement windows have a way of putting a new, fresh face on any home. That makes sense because they are very visible from every angle. New replacement windows are often the first thing people notice when they walk up to a house, and this increased curb appeal will help your house go up in value as well. The new windows show guests, neighbors, and potential buyers alike that you care for your home and are doing your best to maintain it well. At American Deluxe Windows and Doors, we offer many designer window colors that will help match your windows with your landscaping, the color of your walls, and the look of your neighborhood. These heat-reflective colors will not fade with time and will keep your house cooler by sending the UV rays away from it. We can also assist with making a window larger or placing a patio door where there was a window to better assist you with making sure your replacement windows match your family lifestyle.
New replacement windows don't stop at the curb, either. Once people come into your home, they will see the windows from the inside. Replacement windows bring that same new, fresh look to the interior of the house and can change each room of the house in turn. You can have the same style of replacement windows in every room, or you can have different styles depending on the rooms themselves. Either way, window style can make a big impact on any space. The natural light the replacement windows bring in will likely help your rooms seem larger and more welcoming.
If you are going to continue with your renovations, you'll be glad you started with replacement windows before doing other things. The windows will bring in that natural light and start a new sense of style to give you a direction on what you want to do next. You don't have to worry about choosing the wrong colors for the kitchen counters because you'll be able to see well in the lighting the windows bring in.
Replacement windows are a project you can take on with the peace of mind that you will end up with something you're going to love. When you work with professionals, they will get to know you, your home goals, and your preferences to line things up just as they should be for your project.
When you're in the market for replacement windows, you can call American Deluxe Windows. You can set up a free in-home consultation by calling us at (818) 561-8191 and by clicking here! We'll be here for you every step of the way and our expertise can help point you in the right direction with your window replacement project.