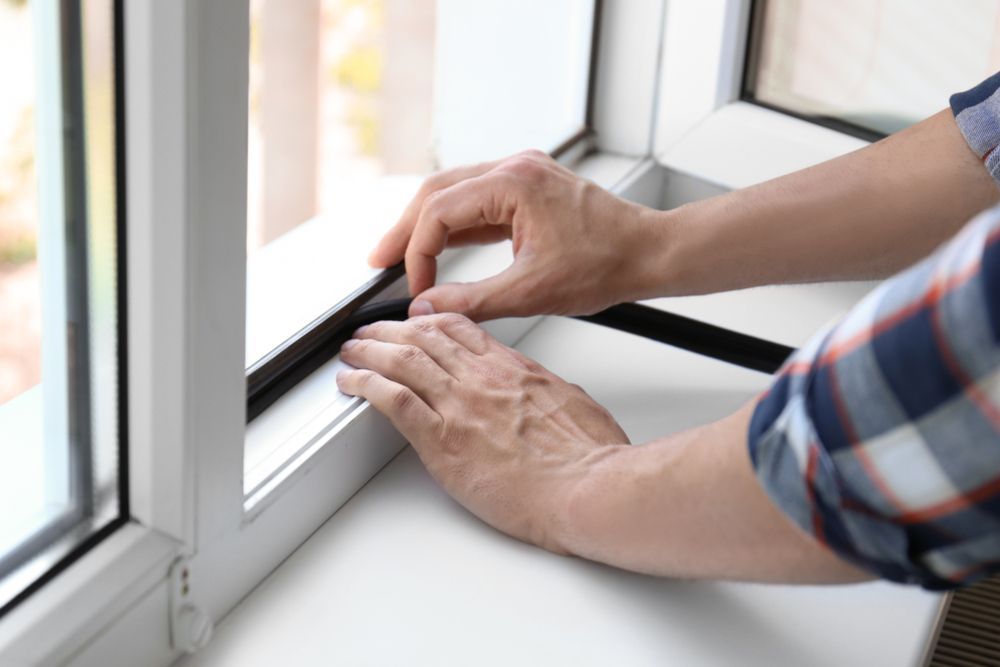 Get It Right The First Time: How to Measure Replacement Windows
Is it time to replace windows and patio doors in your home? Like many other Los Angeles homeowners, you might be wondering… how hard is it? I am handy, and I can do it myself! The answer is not so simple, even though a DIY window project may seem like the most reasonable cost-effective solution at first glance. The truth is that unless you have extensive home improvement experience, a DIY replacement window installation most likely will end up being a costly mistake.
The bottom line is that if you want to save money, time and frustration, you'll want to hire professionals to replace your outdated windows with the new high-performance products. 
How to Measure Replacement Windows 
Our advice is to let the pros do it. 
YOUR REPLACEMENT WINDOW IS TOO BIG
Measuring replacement windows requires precision, but recording the exact numbers is also not enough because there are many tricks to the trade. Being aware of and utilizing these tricks is the difference between a renovation nightmare and beautiful, properly fitting windows and patio doors.
There are many common mistakes rookies make. One of them is failing to take off 1/4-1/2 inch of each measurement, which will ensure that the new window will slide in and fit the opening properly. Sometimes people make the mistake of taking just one measurement. The correct way is to measure the top, middle, and bottom to make sure that the window opening is square, which is often not the case. 
If you make one of the mistakes above, you might end up with a too big window for the opening, which is a very expensive problem to have. It is not wise to try and force the window into the opening because it will break or bow. If it breaks, the window warranty won't cover it because you tried to force it into a too-small opening. So you only have two options. The first option is to return the window and get the correct size, but it will most likely be at your own cost. Your second option is to resize the opening, which will present a whole array of other issues and is a road you would want to avoid all together. 
If you do manage to fit a too-big window into the opening, it might not operate properly.
Your Windows Can Malfunction: A replacement window won't function correctly if improperly sized. It is possible that a window won't stay open or won't stay closed. It can also render the locks ineffective. There is a possibility that the issues won't be noticeable immediately, but they will become more and more obvious over time.
YOUR REPLACEMENT WINDOW IS TOO SMALL
We mentioned that you need to take 1/4-1/2 inches off while measuring your windows. This is done to ensure a proper fit, but what if you take off too much? You will end up ordering the windows that are just a little too small. There is a possibility to fix the window aesthetics, like larger trim, shims, etc., but the structural issue of installing the windows that are too small still remains.
If you decide to proceed with installing a replacement window that is too small, it can lead to some serious issues. 
You Can Attract Mold and Rot: Windows that are improperly fit that leave extra space tend to get leaky. And we all know how dangerous leaks are because together with them comes mold and mildew. In many cases, mold, mildew, and rot are unseen until it is detected and you are faced with a need for a costly repair. 
Window Safety: If your window is too small, it might not get anchored properly. Los Angeles, California, is prone to earthquakes, and one day your window could simply fall out.
YOUR REPLACEMENT WINDOW IS JUST RIGHT
Professional installation teams at American Deluxe Windows and Doors know how to prevent the issues because we have seen and dealt with every possible scenario. Our installers get professionally trained by the window and door manufacturers we partner with to make sure they master proper installation techniques. This allows every homeowner we work with to take full advantage of a Lifetime and sometimes Double Lifetime window warranty. Your new window installation will look magnificent, and you will have the peace of mind that only proper installation and warranty can provide. 
In conclusion, there is no other way in case of replacement window installation besides working with a professional, reputable local window company. If you follow this advice, you will save money and frustration. You will also acquire a priceless value in the peace of mind knowing you got the job done by an experienced company that stands behind their work.
Working with a company you can trust makes a huge difference because it ensures that your new windows will function and last. Give us a call at (818) 561-8191, or click here for a free quote!