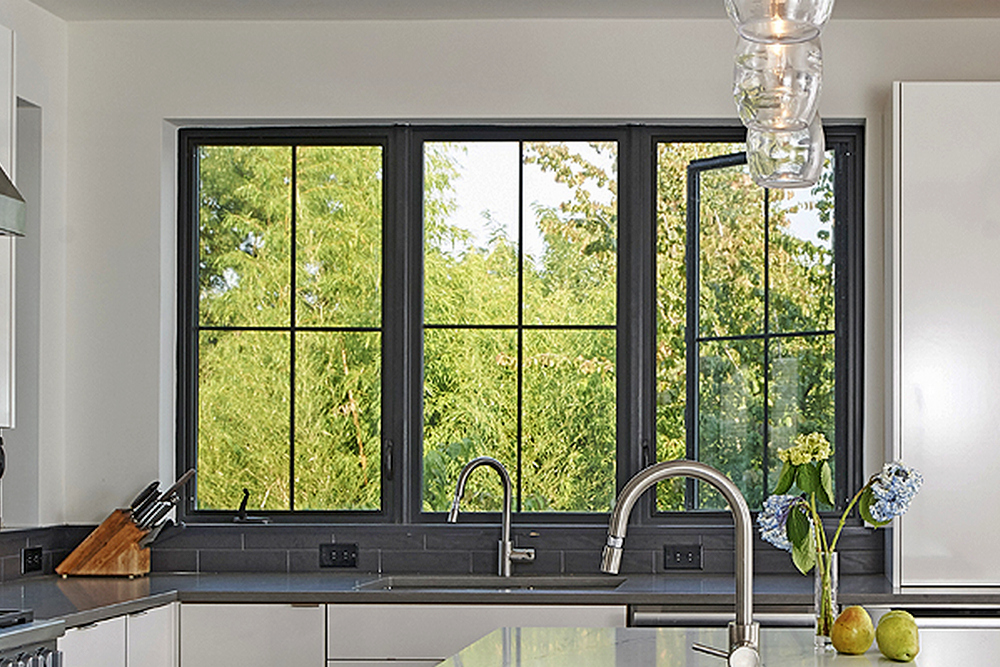 Do you know which one is the best vinyl vs. fiberglass windows? American Deluxe Windows installs all types of custom windows and patio doors. We educate our customers about the differences between vinyl, fiberglass, aluminum, wood, and other types of window frames during every house call. There are many things to consider, and our goal is to help you select the right window for your comfort, the architectural style of your home, and your budget. In this blog, we'll focus on the differences between fiberglass and vinyl windows.
Strength
Fiberglass is stronger than vinyl with fewer chances of warping. However, modern technologies allow window manufacturers to produce strong, durable vinyl windows that do not lose their shape and color with time. They are even able to withstand harsh heat and cold weather conditions.
Paintability
Fiberglass frames windows can be painted, unlike vinyl. However, we now offer vinyl windows in many beautiful exterior colors. The colors use advanced solar reflective coating technology and carry a lifetime warranty on color.
Eco-Friendliness
Fiberglass windows are considered greener than vinyl because fiberglass windows are about 60% glass, and glass can be recycled.
Wood-look
Fiberglass can mimic the look of painted wood windows more than vinyl windows can. Wood is still considered the gold standard in the window and door industry. Still, you have to pay a premium for wood frame windows, so fiberglass would be an acceptable alternative if your house is calling for the natural wood look.
Resale
Fiberglass windows are considered more upscale than vinyl windows provide more resale value. However, vinyl windows installed by American Deluxe Windows carry a double lifetime manufacturer's warranty. That means that when the homeowner who purchased the windows decides to sell the house, the next owner will enjoy the same lifetime warranty on the windows and patio doors.
Cost
Vinyl windows are always going to more affordable than fiberglass windows. Expect to pay up to 30% more for fiberglass than for vinyl. With American Deluxe Windows, you always get the best value on your purchase.
When you decide to invest in your home, CONTACT American Deluxe Windows for your window and patio door replacement needs.