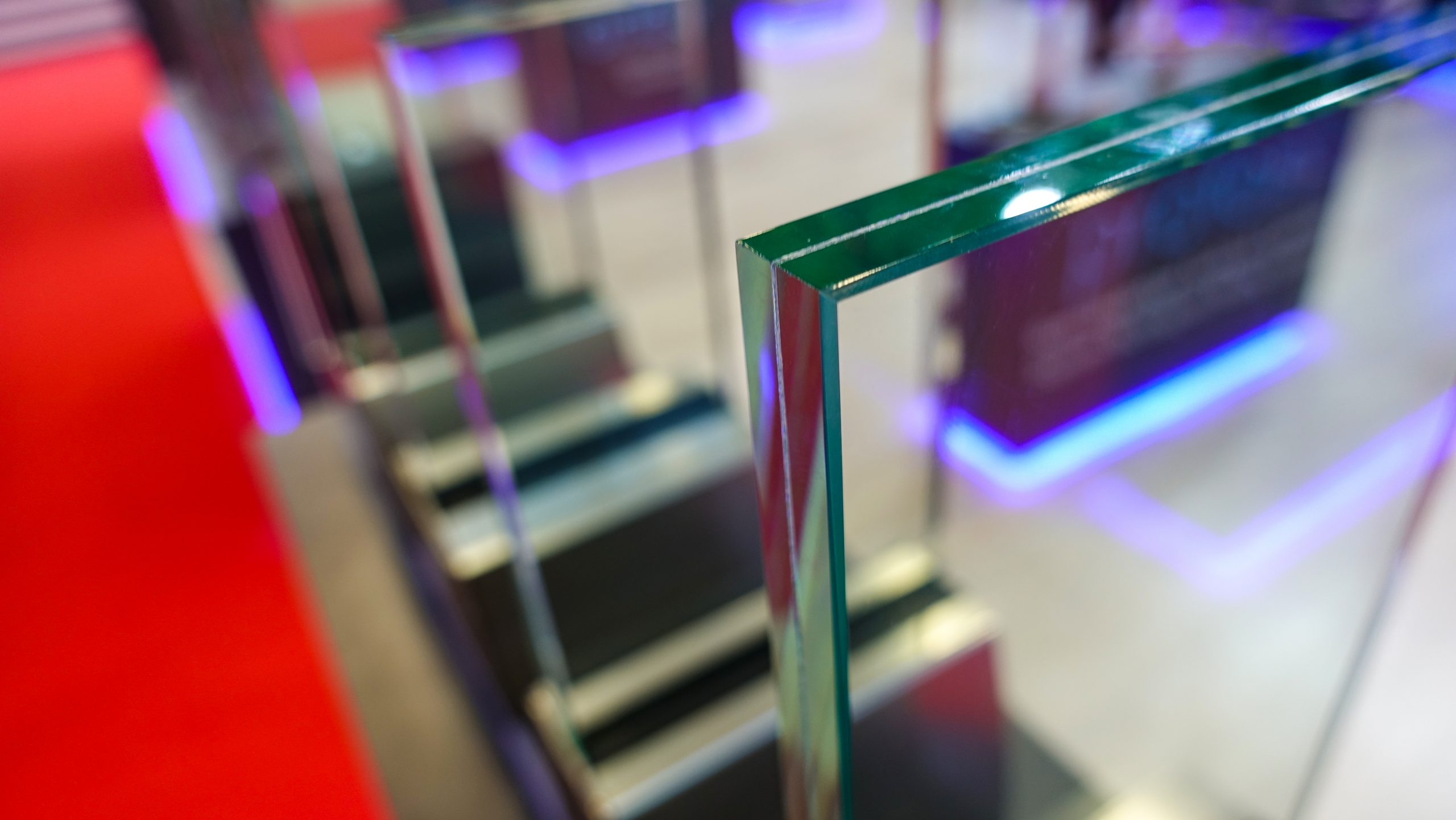 Many homeowners in Los Angeles increasingly move away from standard glass windows due to civil unrest, burglary, and the recent cases of active shooting. 
The need for stronger glass is ever-growing, and it comes from the desire to safeguard your property and protect the lives of those inside it, as well as the need to keep would-be attackers and intruders at bay. 
Window and patio door security features effectively prevent and delay forced entry. Features like laminated glass can protect against armed attacks on all types of residential properties.
EIGHT IMPORTANT FACTS ABOUT LAMINATED SAFETY GLASS
Laminated glass in your windows is made with layers.
Laminated safety glass consists of two layers of glass and an interlayer. The layers of glass are strengthened through heat, hardened, and bonded by the layer in between them. The middle layer is usually a vinyl material that helps keep the two layers of glass intact.
The structure of safety laminated glass is very different from the standard window and door glass. It keeps the glass intact when faced with strong impacts, helps prevent forced entry, and makes the windows and patio doors safe and secure.
Windows with laminated glass do not shatter.
One of the most significant selling points for the Los Angeles homeowners is that the laminated glass does not shatter or fall of the frame when impacted. The inside layer of vinyl holds the glass pieces together. This is beneficial because the broken glass does not threaten injury to the occupants, which frequently happens from flying glass pieces and fragments of a broken window and door glass. It also helps slow down the entry of intruders and attackers to homes because it stays in place after an attempt to break it. That way, the building occupants gain time to react and call for help.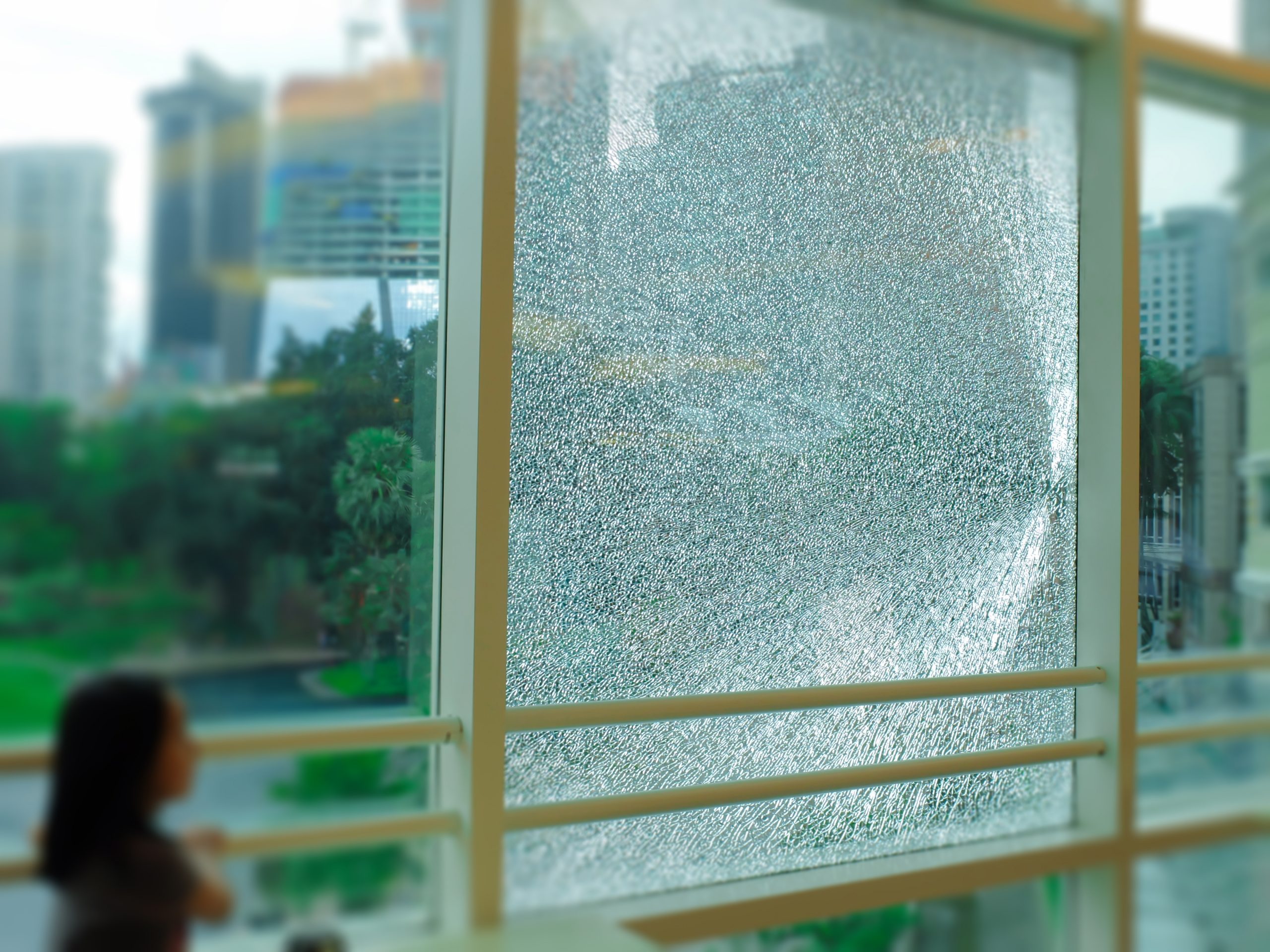 Windows with laminated glass are not bulletproof.
Laminated glass is often confused with bulletproof glass, which is incorrect. A window with laminated glass won't stop the bullet from penetrating, but it will keep the window structure, and the window glass won't fall off. It serves as a barrier against window glass fragments that could fly around and injure room occupants in case of standard glass.
So while it won't keep the bullets away, it will hold the window together, delay the attackers, and provide the occupants time to find cover and call the police. 
Laminated glass is virtually invisible.
Windows with laminated glass maintain crystal clear views of the surroundings. You might think that the windows would be somewhat opaque because of the inner layer of vinyl, but in reality, the interlayer has minimal effect on the view. The type of vinyl material used as the interlayer is pretty much invisible, which helps the windows and patio doors be completely transparent. 
Windows with laminated glass are 100 times stiffer and five times stronger than windows with other types of glass.
At American Deluxe Windows, we use Anlin First Guard Laminated Security Glass. This superior product complies with ASTM F1233 Forced Entry Test/Class 1.1/1.3 security glazing standards. A window or a patio door equipped with this glass can withstand an impact of 20 hits from a 32-ounce hammer wielded by a 250-pound person. Anlin First Guard Laminated Security Glass is twice as thick as the standard glass because of the protective polyvinyl butyral inner layer fused between 2 layers of glass.  
Laminated safety glass is suitable for new installations or retrofit windows and patio doors.
Los Angeles window and door companies have been using laminated glass for windows and doors in new buildings for a long time. These windows are used by homeowners who would like to prevent forced entry and take security measures to safeguard the house occupants. Laminated glass is also an add-on feature that can be added to almost any replacement patio door and window system sold by American Deluxe Windows and Doors. Anlin First Guard Laminated Security Glass can be used with any or all windows and doors throughout the house.
Laminated glass is a more expensive upgrade.
Laminated glass is specifically manufactured for preventing forced entry and bolstering security. The construction process is more complex and costly compared to other glass types used for door and window systems. That is why laminated glass windows and patio doors cost more than those with the standard and tempered glass types. 
Windows with laminated glass have soundproofing properties.
Soundproofing is not the main reason Los Angeles homeowners would purchase laminated glass windows, but it is an added benefit. The interlayer of vinyl used between the two layers of glass can absorb some sound and drammatically reduce the outside noise. 
WHY SHOULD LOS ANGELES HOMEOWNERS USE WINDOWS WITH LAMINATED GLASS?
If the window gets broken, laminated safety glass will hold it together, so instead of shuttering and flying around, the broken glass stays in place held by a thermoplastic interlayer. Windows with laminated safety glass are much stronger than windows with tempered glass. So windows with laminated glass are a better choice for the areas of Los Angeles where safety and security are a concern. A window with tempered safety glass can easily be shattered into millions of tiny pieces when an intruder is trying to gain entry into your house. In contrast, laminated security glass can delay entry from 4 minutes to complete non-entry. Are you interested in getting a quote for replacement windows with laminated glass? Give us a call at (818) 561-8191, or click here for a free quote!