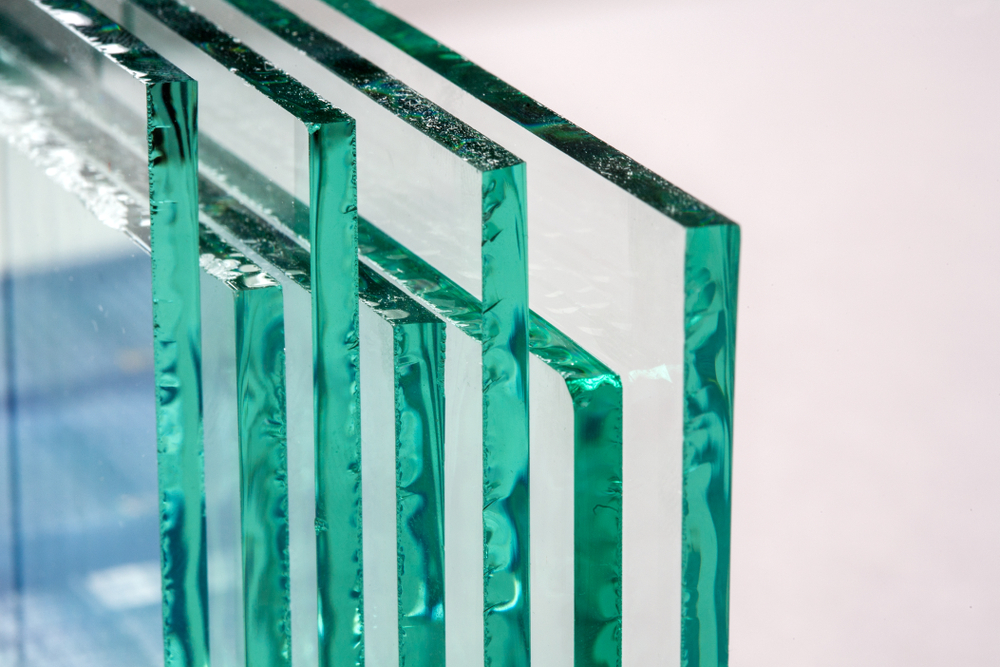 If you read our previous blog about glass, you may be familiar with safety glass. But did you know there are multiple types of safety glass? Tempered glass is one of them! Tempered glass differs in that it actually breaks, unlike its laminated counterpart. But the way it breaks is what classifies it as a safety glass. The treatment process also helps make it more durable than regular glass.
What is Tempered Glass?
Tempered glass is a process of putting annealed (regular) glass through controlled thermal or chemical treatments. It first goes through a heating process and is then left to cool down. During the cooling process, the glass's outer surface cools rapidly, while the inner surface remains hot. This puts the exterior surface into compression and the interior surface into tension, which gives the glass its strength. Because of this stress, when the glass breaks, it will crumble into small circular chunks instead of jagged shards. These chunks are much less likely to cause injury than the shards from annealed glass. The process also makes it four to five times stronger than annealed glass. It's hard to tell if glass is tempered because the process only alters the physical characteristics; the aesthetic qualities remain the same.
Where is it Used?
Because of its strength and safety features, tempered glass is used in many demanding applications. It's used where thermal resistance, safety, and strength are all variables. For example, passenger windows typically have tempered glass because they meet all three requirements. Here are some of the places you'll find them:
Passenger car windows
Refrigerator trays
Aquariums
Shower doors
Cell phones screen protectors
Bulletproof glass components
Various types of plates and cookware
Displays and exhibition areas
Anlin Tempered Glass
Anlin's 4X Tempered Safety Glass is tempered four times, making it up to four times stronger than annealed glass. It meets the ANSI X97.1-2015 and CPSC 16CFR 1201 Category II safety codes. You can add this upgrade to your Catalina, Panoramic, Coronado, and Malibu Series. If you want to learn more about Anlin Windows and their 5-star difference, you can set up an appointment for a free in-home consultation.

Our Advice
For homes that have children or pets, regular glass poses a considerable safety risk. Those large chunks of broken glass can cause injury, but with tempered glass, the small balls are significantly safer and easier to clean up. It makes your home safer for all occupants in case of an additional window break. Because they're four times stronger than typical windows, they can sway burglars from entering your home. Windows are one of the most common points of entry for burglars! If you want to upgrade or have any questions, give us a call at (818) 561-8191 or contact us on our website.