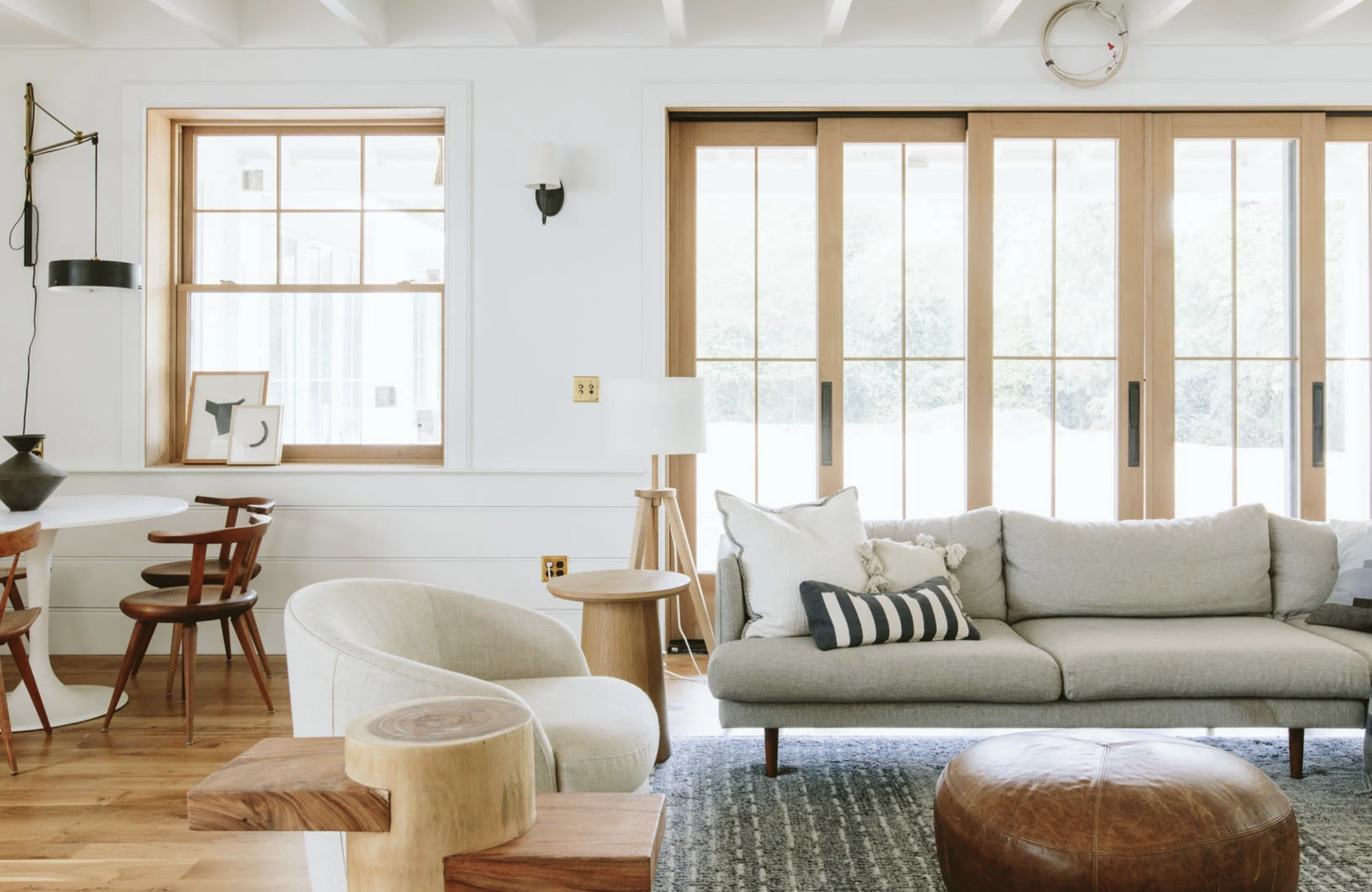 American Deluxe Windows proudly brings you the finest blend of tradition and innovation in window technology: Aluminum Clad Wood Windows. This high-quality product combines the best of both worlds – the robust durability of aluminum and the natural warmth and elegance of wood.
What are Aluminum Clad Wood Windows?
Aluminum Clad Wood Windows consist of a wooden interior frame protected by an external aluminum cladding. The wooden interior provides classic aesthetic appeal, superior insulation, and noise reduction. Meanwhile, the external aluminum cladding shields your windows from harsh weather conditions, dramatically extending their lifespan and reducing maintenance.
Durability Meets Aesthetics
The beauty of Aluminum Clad Wood Windows lies in their two-fold strength. Aluminum, known for its toughness and resilience, withstands the harshest of elements. Whether it's a heavy downpour, a blizzard, or blazing sunlight, these windows are built to last.
On the other hand, the wooden interior brings a timeless elegance to your home, allowing you to enjoy the sophistication and coziness associated with traditional woodwork. The ability to choose from a variety of wood types and finishes means these windows can be personalized to match your home's unique style and ambiance.
Energy Efficiency
Beyond their aesthetic appeal and robust construction, Aluminum Clad Wood Windows are champions of energy efficiency. The natural insulation properties of wood, combined with the reflective capabilities of aluminum, work together to keep your home warmer in winter and cooler in summer. This not only maintains comfortable indoor temperatures but also results in significant savings on your energy bills.
Ease of Maintenance
Thanks to their aluminum exterior, these windows require minimal maintenance. Unlike traditional wooden windows that demand regular painting and sealing to resist weathering, the aluminum cladding of our windows effectively combats corrosion, fading, and chalking. This means more time enjoying your windows and less time worrying about their upkeep.

Choose American Deluxe Windows
When you choose American Deluxe Windows, you're opting for unrivaled quality and craftsmanship. Our team has the knowledge, skills, and experience to ensure your Aluminum Clad Wood Windows are perfectly designed, crafted, and installed. We strive for your complete satisfaction, delivering a product that not only meets but exceeds your expectations.
American Deluxe Windows is your premier choice for Aluminum Clad Wood Windows. We take pride in providing homeowners with windows that are not only durable and energy-efficient but also beautifully crafted to enhance the aesthetic appeal of your home.
Choosing our Aluminum Clad Wood Windows means choosing a blend of traditional charm and modern durability. It means choosing windows that will stand the test of time while adding a touch of elegance to your home.
Are you ready to experience the best of both worlds? Reach out to American Deluxe Windows & Doors today! Call us at (818) 561-8191 or click here for a FREE quote. Our team of window experts is ready to guide you through your selection process, ensuring you find the perfect windows for your home.
Don't compromise on style, durability, or energy efficiency. Choose Aluminum Clad Wood Windows by American Deluxe Windows. Your home deserves nothing but the best.