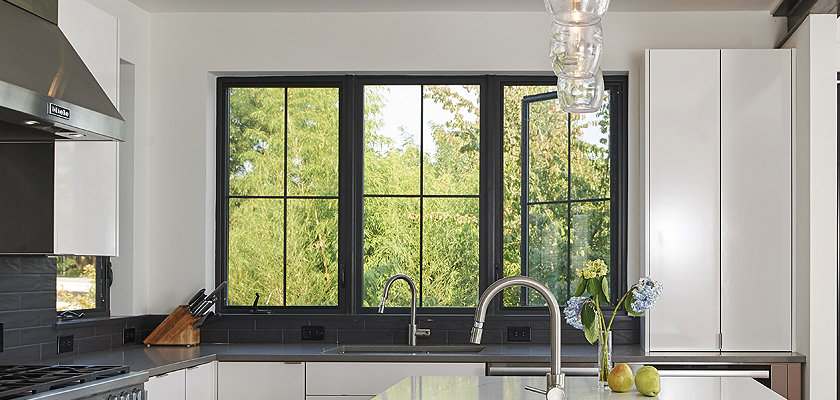 If you live in the Los Angeles area and you don't have energy-efficient windows on your home, you're probably letting the cooled air out during the summer and losing a lot of heat during the cold winter months. And rather than adjusting up the thermostat, again and again, to keep comfortable—which ultimately results in higher energy bills—you might be better off investing in new windows for your home.
It's no secret that Los Angeles sees more than its fair share of heatwaves and frigid temperatures every year. While some regions of the country have more moderate climates, which allow homeowners to keep their windows open for much of the year, in many parts of Southern California, there are only a few months in the year when you can throw open the windows and enjoy the fresh air. When the summers get unbearably hot, Los Angeles homeowners rely heavily on the windows to maintain a consistent interior temperature and keep you from sweating bullets.
Look for These Features
Energy-efficient windows are built with specialized features such as high-performance low-E glass, insulated frames, and gas fills, which help reduce heat transfer. While many of the replacement windows made nowadays include some combination of these features, it's important to invest in windows that have all of them if you want true energy efficiency. Look for the ENERGY STAR® certification and a low U-value—ideally less than 0.3—as indicators that the windows are built to perform well on Los Angeles homes.
American Deluxe Windows and Doors Install Windows that Are Made for Los Angeles Climate
When you choose American Deluxe Windows and Doors as your window replacement contractor, you've taken an important step toward ensuring that your new windows will meet all of your expectations. We've become one of the top names in the Los Angeles market by listening to our customers and selecting products that exceed their expectations. Our windows are ENERGY STAR certified and come with insulated frames, high-performance spacers, and multi-pane glass with top-notch low-E coatings and gas fills between the panes. All of these features work together to ensure that your HVAC system won't have to work overtime to maintain a comfortable temperature in your home.
Our windows are also exceptionally durable. They come with sturdy fiberglass or wood frames—available in several different colors and finishes—that resist fire and water damage and won't crack, peel, warp, or blister, so your windows will stay looking like new year after year. You can customize your windows through a variety of options, including:
Custom glass packages; 

Laminated security glass;

Sound-resistant enhancements;

UV reflective frame colors;

A deadbolt option for added security;

A variety of hardware finishes.
Get Started with Your Window Replacement Project Today
To learn more about having energy-efficient windows installed on your home, click here or call us at (818) 561-8191. We'll be happy to tell you all about the replacement windows we offer and help you choose an option that is specifically built for Los Angeles homes.