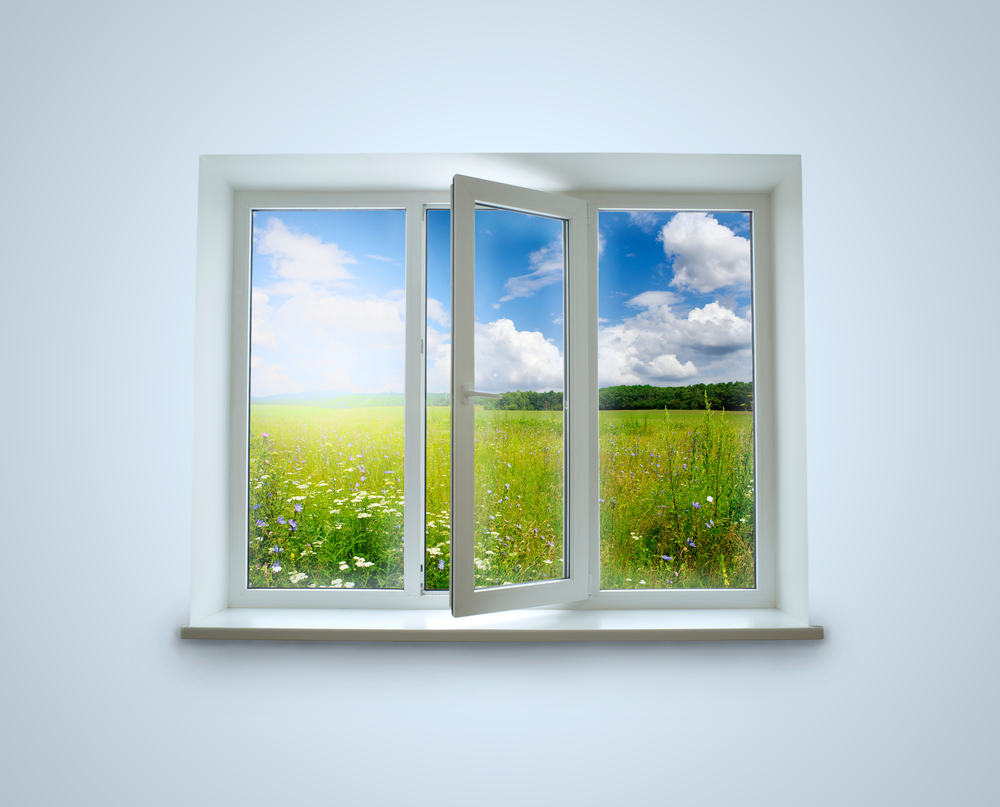 Are you looking to replace your windows? Then it's good to prepare and acquire some background knowledge about the best window replacement options. American Deluxe Windows and Doors offers a lot of methods for replacing your windows. The structure and support of a replacement window are in the window frames. You would select a different type of window frame depending on the window replacement project. 
First, you need to determine if it is a retrofit window or a new construction window. If this first question makes you wonder, then contact us right away for more information. We recommend you call us at (818) 561-8191 or click here for a free quote!
REPLACEMENT WINDOW FRAME MATERIALS
HERE ARE SOME COST-EFFECTIVE OPTIONS
Vinyl Replacement Windows
When replacing windows and patio doors, vinyl is the number one option. Many window manufacturers produce exceptional vinyl windows, and you might get surprised by how many vinyl window options are out there. Vinyl windows are reasonably priced and provide a good value for years to come. Many Los Angeles homeowners appreciate its low maintenance. It is essential to ensure you purchase replacement windows made with virgin vinyl vs. recycled vinyl for the most longevity and durability. Vinyl is the most beneficial window replacement material compared to others on the market today.
Fiberglass Replacement Windows
Fiberglass is an excellent choice if you are looking for a modern, stylish look. Fiberglass windows are often manufactured to look like real wood or to be a solid color on the interior and exterior. Los Angeles homeowners and home designers love the opportunity to mix color schemes and add faux wood grain feel to the window frames. Line vinyl, fiberglass windows frames are almost maintenance-free and provide excellent energy efficiency and durability. 
OTHER FRAME MATERIALS FOR REPLACEMENT WINDOWS
USED IN HISTORIC AND LUXURY HOMES
Wood Replacement Windows
The timeless, sophisticated aesthetic makes wood replacement windows a timeless option. They are in high demand among the Los Angeles homeowners looking to upgrade a historic home or a luxury residence. It is important to mention that wood window frames can get rather expensive. Another aspect that stops those who like the look of natural wood is that wood requires constant care from weather and insects. As an alternative to all-wood frames, Los Angeles homeowners often get a combination of a solid wood interior and a durable fiberglass exterior. It is truly an exceptional blend of wood's lasting beauty and high window performance. Give us a call at (818) 561-8191, or click here for a free quote. At American Deluxe Windows and Doors, we are happy to provide extra information on replacement wood windows. 
Aluminum Window Replacement Windows
Modern contemporary homes look great with aluminum windows. Los Angeles homeowners like that with aluminum windows it takes little remodeling effort to upgrade the look of their homes. However, it is vital to keep in mind that coastal residences or homes near large bodies of water are not suitable for aluminum window frames. Aluminum can be affected by corrosion from saltwater, and the windows will have to be repaired or replaced. 
Summarizing the above, selecting the right window frames for your replacement windows can prevent issues in the future. Before selecting the new windows, consider frame materials because the frames are their structural backbone. Decades later, your choice of window frames can affect the functioning of your windows. 
WINDOW FRAME TYPES
REPLACEMENT WINDOWS COME IN THE 3 TYPES OF FRAME TYPES 
Nail-in or new construction
If you are building a room addition, adding a wall, or modifying the window opening size, you will use "Nail-in" or "Nail-on" frame windows.
Z-Bar / Retrofit or Flush Fin Window
These types of frames prevent damage to the stucco and the inside wall. They fit in the perimeter of the replacement window and can be ideal for replacing old and outdated windows.
Block Window Frames
This frame is a non-finned frame suitable for both retrofitting and new construction projects.
THE RIGHT TIME TO REPLACE YOUR WINDOWS
WHEN SHOULD YOU REPLACE WINDOW FRAMES?
Before deciding to replace your windows, access the condition of the window frames. Sometimes homeowners choose to repair their wooden frames, but if the frames have begun to rot, it might not be worth the trouble to try and save them. Wood rot can cause structural wall damage if the water gets in. Many Los Angeles homeowners consider switching to vinyl windows for a cost-effective and lasting result.
WINDOW MANUFACTURER'S WARRANTIES
LOOK FOR WINDOW FRAME WARRANTY DETAILS
Window manufacturers should offer lifetime or double lifetime warranties for the homeowner purchasing replacement windows. It might be a tedious task, but remember to read the fine print. That will help you determine how long the warranty is and under what terms and conditions.
American Deluxe Windows and Doors can help you figure out the situations that are covered by the manufacturer's warranties. And it is important to remember that the only people qualified for taking measurements and installing windows are certified window professionals.
American Deluxe Windows and Doors is one of the only 5-star window and patio door replacement companies in Los Angeles. Give us a call at (818) 561-8191, or click here for a free quote! We are happy to provide additional information about wood, aluminum, vinyl, and fiberglass replacement windows.