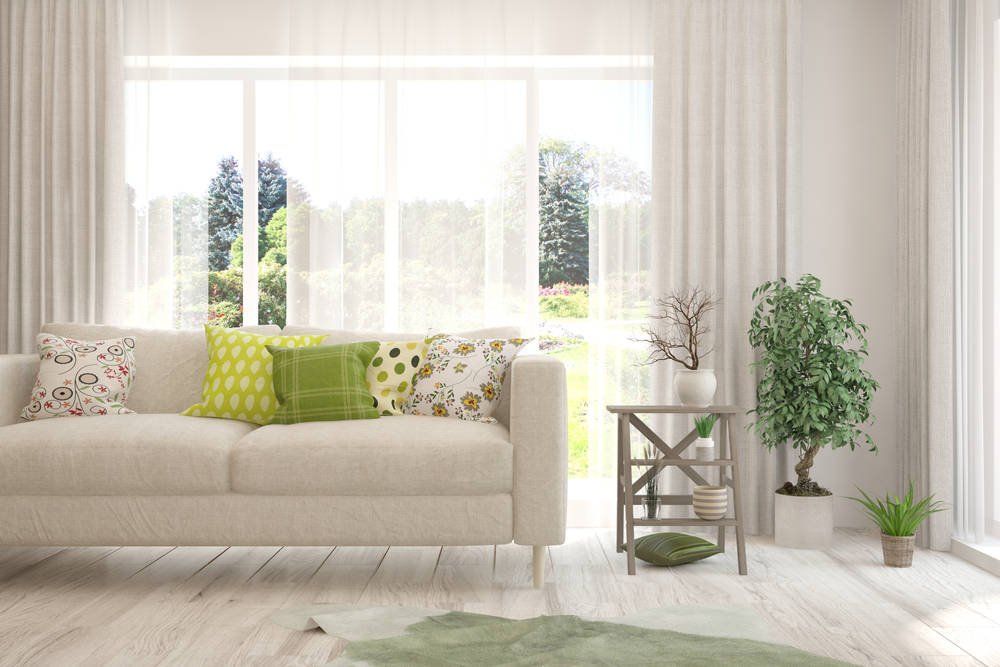 While we would all like to spend all of our days at the beach for the entire summer season, we all know that we're going to spend the majority of our days at home. If you want to prepare your home for summertime comfort with style, you're going to need new windows. We collected the top 4 window trends for summer home renovations so that you can enjoy a stylish yet comfortable home during these dog days.
1. Let in Natural Light with Floor-To-Ceiling Windows
Summertime brings more than just rising temperatures —it also brings sunshine! To make the most of the summertime light, you'll need floor-to-ceiling windows! After a winter of being cooped in darkness, you can refresh your home and reconnect to nature by letting in plenty of natural light and fresh air!
Floor-to-ceiling windows are not only dramatic, but they are also highly versatile too! Large picture windows will elegantly frame your outdoor summer setting and can be combined with overhead transoms or awning windows for some ventilation. You can also get the floor-to-ceiling look by utilizing single-hung/double-hung windows in combination with lower/upper transoms, allowing you to beautifully open up the main window area.
While selecting the perfect style for your home, you should also consider the many materials, frame colors, and finishes that can allow you to match your windows to your home's current aesthetic. Customizing windows to your needs and wants will enable you to reach your desired look more easily!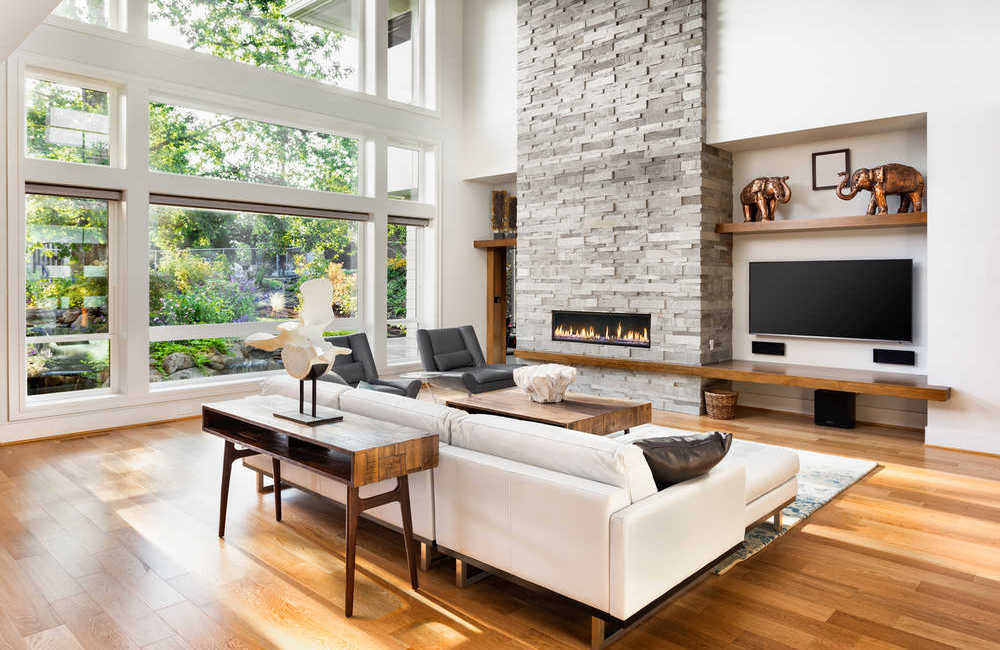 2. Boost Curb Appeal & Interior Space with Bow Windows
Maybe you're looking for something that will enable you to take advantage of the extra summertime sunlight your home will be getting. For enhanced aesthetics and practical value, you can never go wrong with bow windows. Bow windows feature three or more windows put together to form a beautiful, curved arc. They give homes the feeling of extra square footage since they extend from your wall.
There are no limitations to what you can do with the extra ledge space bow windows provide. For example, why not add to your summertime style with a collection of sun-loving houseplants? How about summertime decor? The possibilities are endless!
Even after summer passes, bow widows will still add significant value to your home by:
Increasing natural light
Enhancing your home's curb appeal
Improving ventilation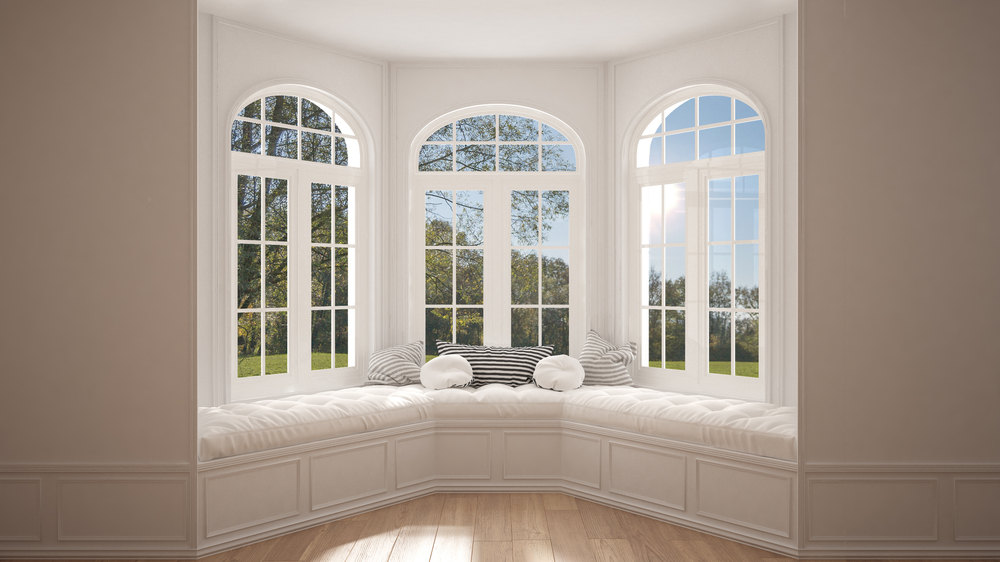 3. Make the Most of Your AC With Energy Efficient Windows
We all know we wouldn't be able to withstand southern California's summer heat without our AC! While we cannot eliminate our reliance on it, we can reduce it! Energy-efficient windows can help with just that! Featuring frames of high-quality materials such as fiberglass and vinyl, our energy-efficient windows leverage multiple panes of glass to efficiently seal in the cool air and keep the summer heat out! If you're looking for an affordable way to make your home more energy-efficient, we recommend going with our high-quality vinyl windows!
In addition to notable savings on your energy bills over the years, our energy-efficient windows can also add thousands of dollars to your home's value! Thanks to the comfort benefits they provide and their contribution to the environment, you can be sure that you'll get an excellent return on your investment!
4. Awning Windows for Superior Ventilation
We all know that summer can cause your home to get stuffy! For superior ventilation, you can always count on awning windows. While summer may seem like non-stop sunshine, there are also those rainy summer days that will spoil the fun. Fortunately, awning windows can be opened, even during the rain. Since they're designed to be opened outward from the bottom, they're ideal for increasing your home's airflow while protecting it from the rain at the same time.
Awning windows are also known for their low air infiltration ratings. This means that they'll keep the hot, dusty air outside and your paid conditioned air inside. These windows are available in various sizes and styles, so they're perfect for replacement and new construction projects!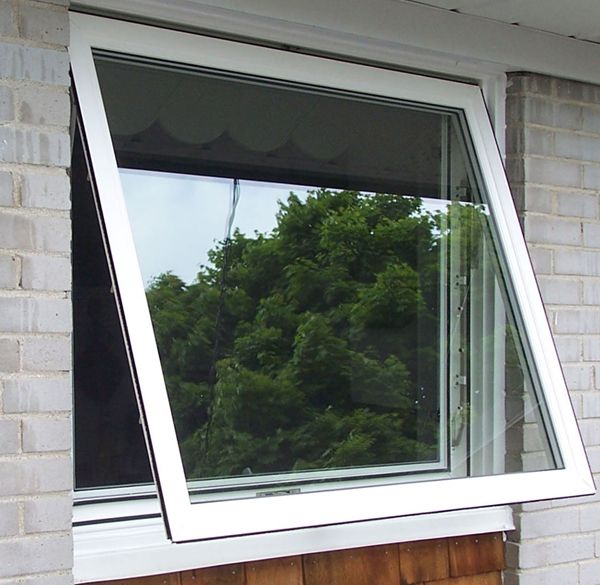 Don't let the summer heat ruin your summer fun! Keep your home comfortable and stylish with these window trends for summer home renovations! From increasing the entry of natural light with floor-to-ceiling windows to reducing your energy bill with energy-efficient windows, you can make sure your home is summer-ready with these top trends! To get started on your window replacement project, give American Deluxe a call at (818) 561-8191, or click here for a free quote!