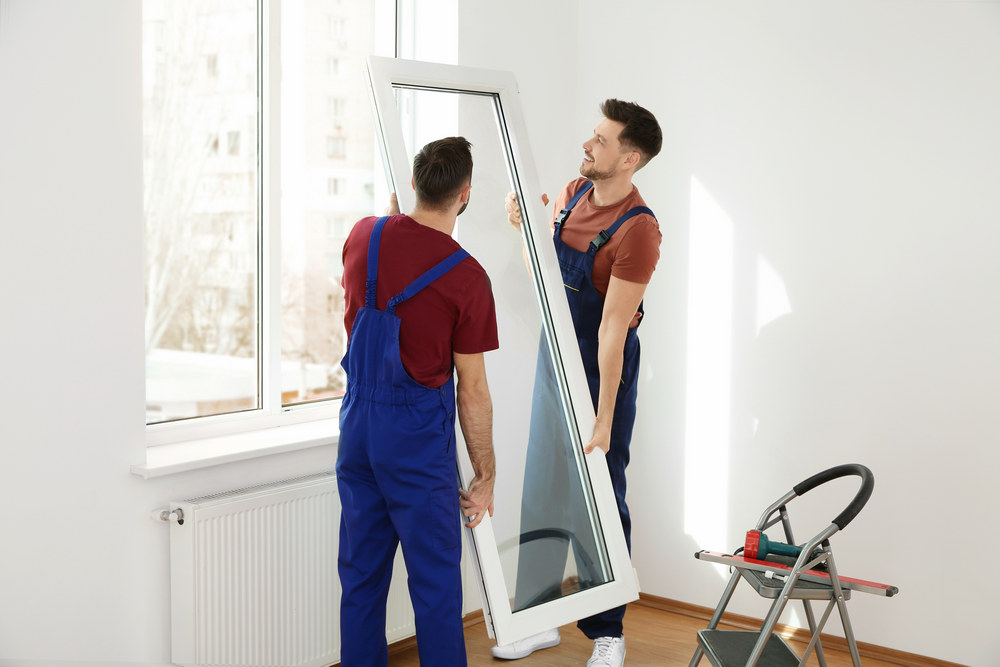 You've decided to improve your home with new windows; now it's time for installation. It's time for the professional window installation company to give your home a new look with your new windows. They've measured all openings, and the windows have been ordered, but before your old windows are removed, there are some things to do to ensure a smooth and successful installation. Here are the steps to prepare for a window replacement before your installers arrive.
Time to Install
Preparing your home for replacement windows is one of the easiest ways to ensure your installation goes without any hiccups. You won't have to experience any delays as long as your home is prepped and ready to go when the installers show up. Here are a few tips to help you set the stage for your window replacement:
1. Choose a Time 
You'll want to choose your installation time wisely for a whole-house window replacement. Depending on the number and location of your windows, replacement should take two to three days. You'll want to schedule your replacement project during temperate months to avoid it being too hot or cold because the outside temps will enter your home. Give yourself some leeway in case problems arise during the installation.
2. Clean Your Yard
Your window installers will need access to your windows outside your home. Your yard and the exterior of your home should be free from obstructions and hazards to keep the installers safe and limit delays. Remove leaves, sticks, and other debris surrounding your home before the crew arrives. Your installers will likely use ladders to reach the outside of certain windows, so providing clear, safe access to the areas where ladders will be set up is essential. Remove patio furniture or lawn ornaments to help speed up the installation process.
3. Clear Away Clutter
Your window installers may also need access to your windows from inside your home. Ensuring that clutter is removed from the areas surrounding your windows helps the process move smoothly. Remove any shades, blinds, and curtains. Clear away any furniture in front of or close to the windows being replaced to avoid damage to the furniture and reduce obstruction. If large windows must be hauled through the house, clear an open path around tight corners or narrow hallways. Talk with your window installation company to see what they might need you to move throughout the interior of your home to make their job easier.
4. Prepare for Window Delivery
Your windows might be delivered to your house a day or two before the start of the job. If they get delivered beforehand, ensure there is a safe and secure space to store the windows. Ask the project manager how much space is needed for storage, arrange a delivery time, and determine a place to store them.
If you don't have the storage space, the windows will have to come at the start of the replacement. You don't want to leave your new windows outside exposed to the elements or accessible to anyone who might take them.
5. Protect Your Property
To reduce accidents or damages to your property, clear fragile items from the work area. Installing a window could rattle the walls, so remove fragile items off those walls and nearby shelves. The installers should have drop cloths and plastic to protect your flooring and furniture in the work area.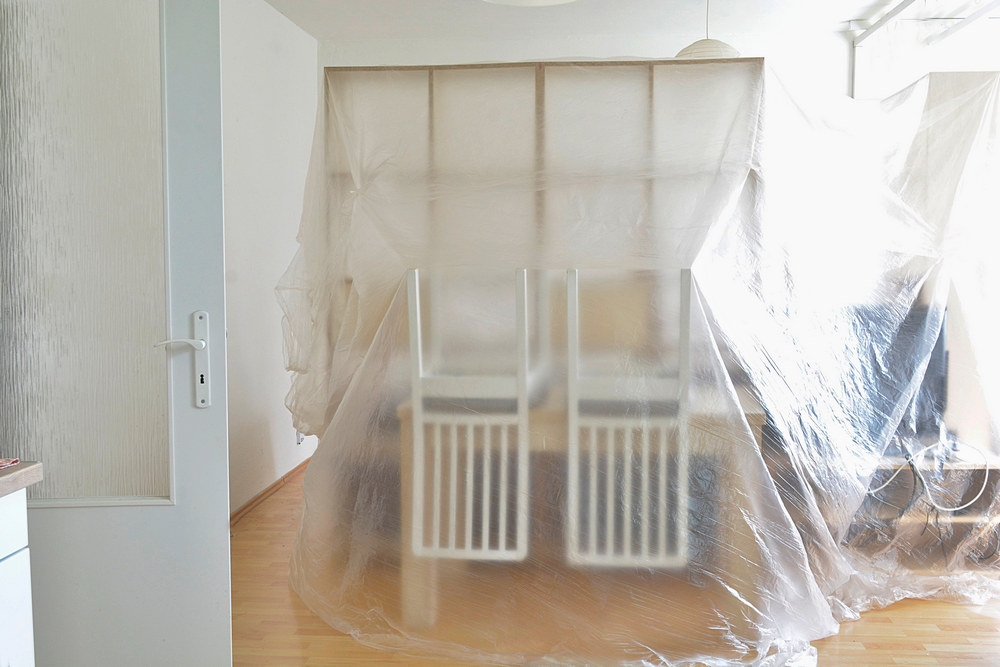 6. Be Accessible 
Window replacement installation involves removing your old windows and installing new ones. It helps if you were home for certain portions of the replacement. Meet the crew beforehand and check that they have the right windows. The installation could involve cutting wood and caulking, so you should expect a little noise and odor.
During the installation, try to remain out of the installers' way. You want to be easily accessible but not in the way. Staying in constant communication with the supervisor will keep you updated on progress. It also helps to plan where your children or pets will be during the installation. Arrange for someone to watch your pets or keep them in a secure area so they don't get loose and get in the installation crew's way. The same goes for younger children.
Choosing Replacement Windows for Your Home
The typical process of choosing windows starts with selecting the best windows for you and your home. It's important to know what you need for your home, the design function for each window, and the amount you're willing to spend. Once your window type has been selected, choose the material of the window next. Choose a window material that can withstand your climate; otherwise, you'll repair or replace them more often. It's important to take your time when selecting the new windows for your home. Getting it right will add value to your home, improve appearance, and increase energy efficiency.
Preparing and getting everything ready for a window replacement is tedious, but it helps the actual installation goes smoothly so you can start enjoying the benefits of your new windows as soon as possible. At American Deluxe Windows & Doors, we work with you from the start to the end of your project, to ensure you understand our process and know how to prepare for when we come to your home. Call us at (818) 561-8191 or visit our website for a FREE quote today!