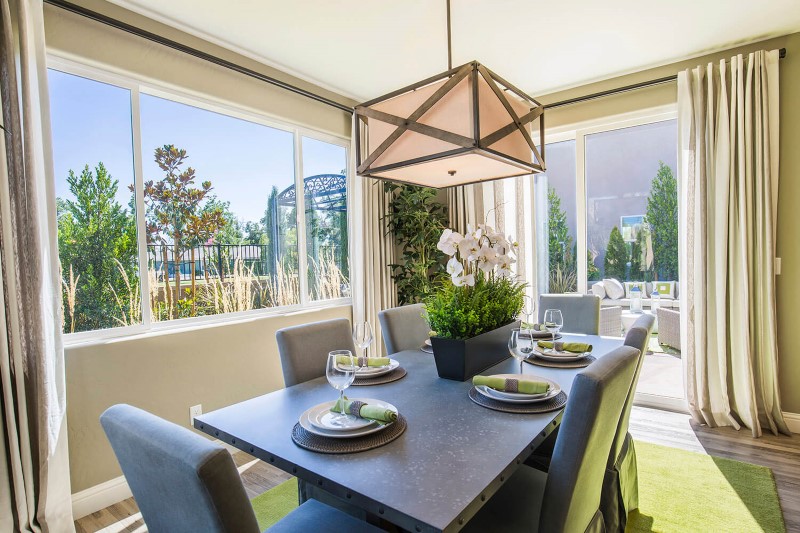 Does it feel like you are stuck with the outside noise, and the only escape is to move out? This is when homeowners start searching for soundproof windows and doors. Before you go any further, you have to know that 100% soundproof windows and doors are a myth. However, we can still be of assistance. In this blog, we'll talk about the options you have for soundproofing your windows and patio doors.
Why do homeowners choose to soundproof their windows?
It is possible to lower the noise levels by 75-95%. Your home will become a more pleasant and comfortable place.
Sound reduction windows do not cost a fortune. We have affordable options that will enhance the look of your house.
Soundproof windows add to your home security. They are made with laminated glass that is stronger than regular glass options.
Other Benefits of Soundproofing Your Windows
Protect from UV Light
Museums and most furniture stores utilize laminated glass to protect valuable items from color fading. Laminated glass has a layer of plastic applied to the inside. That helps block 99.9% of all the UV light traveling through the glass. It is essential and can be critical for many homeowners because ultraviolet light is the reason for the color fading and deterioration of both natural and synthetic materials. It also causes sunburn.
Even now, most of the residential windows are made with standard clear glass, which blocks little to none UV light. Some of the homes feature entry-level Low E glass that fails compared to the UV protection provided by the laminated glass.
Soundproof windows increase the resale value of a home.
HOA associations and building management welcome window replacement, because they improve the curb appeal and almost always raise the value of your real estate.
Stylish Noise Free Windows and Doors that Match Your Home
If you are looking for soundproof windows, it is vital to get familiar with the terminology. Sound Transmission Class (STC) shows how well the window can reduce sound. A higher STC value means better sound control.
Single pane windows will measure somewhere from 18 to 20 STC. A regular dual pane window rating can go up to 31. Sound package dual-pane windows show about 33 STC and laminated dual-pane windows rank up to 38 STC.
American Deluxe Windows have a few options when it comes to soundproofing your windows, so feel free to contact us!
Anlin Windows & Doors Sound Package
Out of the box, Anlin Catalina and Anlin Coronado Series come with a sound suppression package.
Dual pane windows are better than single pane. That second pane of glass makes a big difference in reducing the sound coming in and out of your home. And you can further enhance the effect by adding a dissimilar glass package. For example, one pane could be 1/8″ and another 3/16″ on all your new windows and doors. When one of the panes of glass is thicker, the sound waves are reduced and dampened significantly.
The Benefits of Laminated Glass
There is no such thing as 100% unbreakable and soundproof glass, but laminated glass comes close to being just that. Laminated glass is famous for its safety and security features, but it can also be a very effective sound barrier. Does it mean you won't hear screeching breaks and your neighbor's barking dog anymore? Yes! You will be surprised by how much laminated glass reduces noise. Its effectiveness depends on the thickness of the glass, the interlayer's thickness, and the other sound suppressing features of the insulated glass unit that the laminated glass is part of.
American Deluxe Windows and Doors is the best choice is you are looking for a home improvement contractor. If you have questions about your project please contact American Deluxe Windows and Doors. We are here to assist you.
Call us at 1 (818) 561-8191.