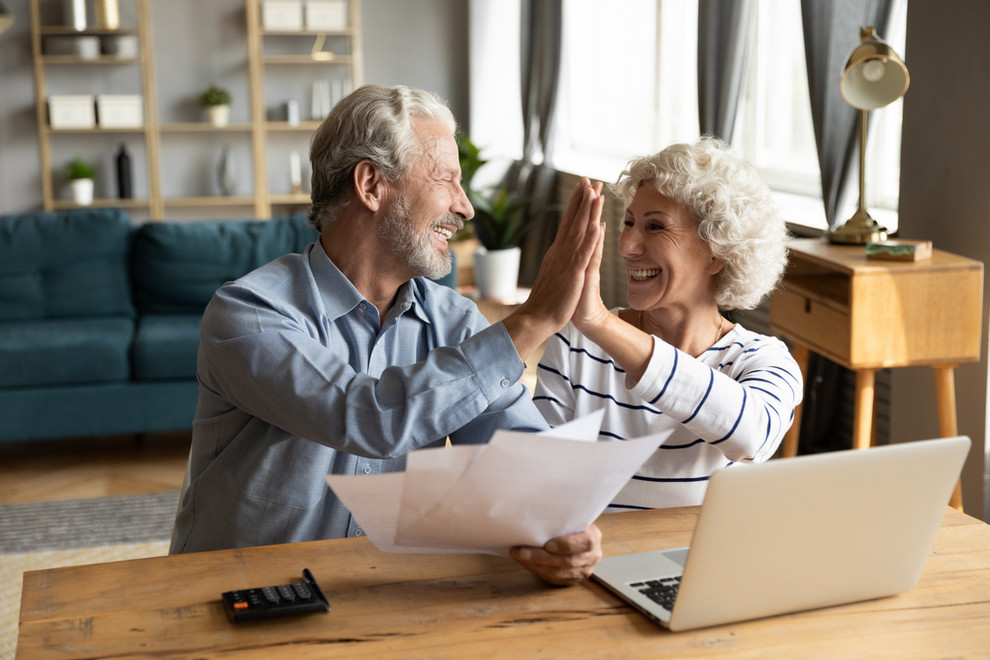 One of the main arguments in favor of replacement windows is that they help reduce energy bills. While it's a great perk, you may be wondering if it's actually true that energy-efficient windows help reduce heating and cooling costs. To determine the effectiveness of how well a window can lower these bills, we'll want to look at a couple of factors. Even though most windows look the same, there are technological differences in the glass that affect the performance.
What To Look Out For
Double Pane Glass: As the name implies, double pane glass makes up two individual panes and is the most common glass used in windows nowadays. It's a good insulator because the added layer helps prevent outdoor air from entering your home.
Low-E Coating: Low-E coating minimizes the amount of infrared and ultraviolet light that passes through the glass into your home. By retaining the heat during winter or reflecting it during the summer, you won't have to use your HVAC system as often.
Insulating Gases: Adding argon gas between the panes will further enhance your window's energy efficiency. The odorless and colorless gas acts as an insulator slowing the heat transfer through the window. It minimizes cooling and heating loss through the glass.
U-Factor: The U-Factor measures the transfer of heat through the entire window. It not only relates to the glass but to the window's frame and sash as well. The lower the U-Factor, the greater it is at insulating your home.
Solar Heat Gain Coefficient (SHGC): The SHGC determines how much solar radiation passes through the window. The lower the number, the less heat transmitted into the home, keeping you cooler during the summer.
ENERGY STAR®: Energy Star is a U.S. Environmental Protection Agency (EPA) and U.S. Department of Energy (DOE) program promoting energy efficiency. It provides consumers with information on the energy consumption of products and devices. For a product to receive an Energy Star certification, it must meet the minimal standard for performance in a specific climate to ensure low energy costs.
National Fenestration Rating Council (NFRC): This nonprofit organization provides accurate labels and information allowing customers to compare energy-efficient performance on different products. They independently test and certify each window to educate the consumer on the product's Solar Heat Gain Coefficient (SHGC), U-Factor, and Visible Light Transmission.
So, What Does This Mean?
When it comes to most homes, the windows that came installed are usually very inefficient. The U.S. Department of Energy found that energy loss through windows accounts for around 25% of annual cooling and heating costs for the average U.S. home. In reality, many home builders try to keep their costs as low as possible to maximize profits. One easy way to cut costs is by installing low-quality windows. If you're running your HVAC system most of the time to keep your home at a comfortable temperature, you'll find that energy-efficient windows help reduce heating and cooling costs.
When looking for new energy-efficient replacement windows, you want to keep an eye out for the previously mentioned characteristics. By including some of these features and meeting performance requirements, you'll find a reduction in your energy bills. Keep in mind that only replacing one or two old windows won't make a significant difference in your HVAC bills. If your home has many worn-out windows, you'll want to replace as many as possible.
American Deluxe Windows & Doors
Finding the best windows for your home may seem overwhelming, which is why we're here to help! We'll explain how the windows work and what is best for you, depending on your home, climate, and needs. Our team will make the process stress-free and find the best windows for you. You're more than welcome to contact us to learn more about how energy-efficient windows help reduce heating and cooling costs. Our phone number is (818) 561-8191, or you can schedule a free in-home consultation on our website.