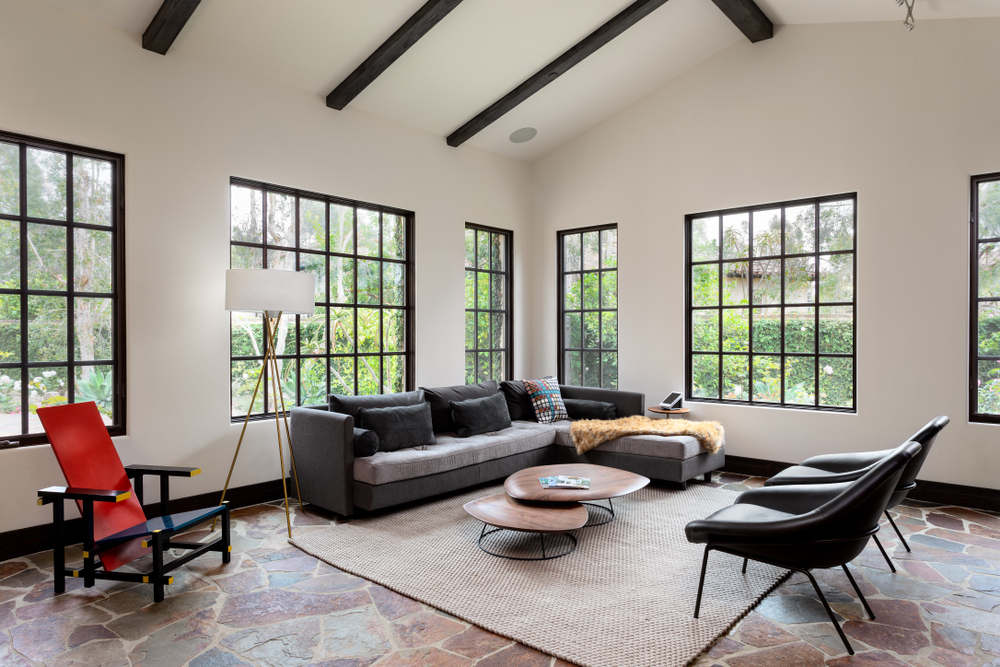 Window replacements do more than just enhance the aesthetic appeal of your home. They provide homes with energy efficiency savings that can significantly reduce energy bills. However, no matter how grand your new windows are, if they are not installed properly by a reliable window company, you won't be enjoying any energy savings or other benefits that come with new windows. At American Deluxe, we work hard to provide top-notch window installation services with the best quality materials. If you're looking for a trustworthy window installation company to replace your windows, you won't find a better company than us! But don't take our word for it! Read below to see why we are the best window replacement company in Los Angeles.
Reviews
American Deluxe Windows and Doors is a top-rated window installation company in Google! We have over 250 reviews on Yelp and are one of the only 5-star rated window companies in the Los Angeles area! What we say doesn't matter when you can see what our customers have to say about our services for yourself! Hundreds of customers are happy with our quality work, and you can see why by checking out the reviews on Google and Yelp! Here are a few reviews to check out:
"Tony and his INCREDIBLE team made my 63-year older house look BRAND NEW again! I couldn't have been happier. The father and son sales team made me feel completely at ease and Tony gave me a very very good price compared to his competitors." -Matthew F.
"After looking at several companies, I found them on Yelp, and they truly lived up to their 5-star reputation. They displayed exceptional customer service and carried quality products. I dealt with a gentleman named Ark; he was very informative, showed me many options, and was very patient with my picky personality. I ended up getting 8 windows and 1 French door at a reasonable price. Highly recommend using them." – Vic Kay
"American Deluxe windows is the best company in town. If you are ever looking for a window replacement, this is the company for you. I did a lot of research and got multiple quotes, and no one came remotely close to the level of service, professionalism, quality, and pricing as they did. HIGHLY recommend American Deluxe Windows and Doors!!!" – Hakop C.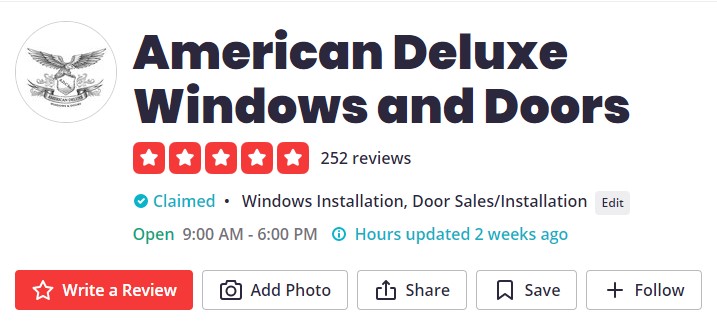 Quality Materials
American Deluxe Windows and Doors offer the best quality material on the market! We carry top window manufacturers from Anlin, Milgard, and Sierra Pacific, to name a few. We are a licensed General Contractor with years of experience and training. As we only provide the best of the best, you won't have to worry about getting poor quality windows or materials. Quality windows not only last longer, but they provide more benefits! Windows that are well constructed and made from top-grade materials will keep hot and cold air from entering your home, as well as prevent heated or cooled air inside your house from escaping. This will save you big bucks on your energy bill and make your home more comfortable.
Variety
When it comes to variety, you don't have to worry about limited options with us! From window types to window materials, we have a great variety in all! The only hard part is making a decision out of our vast offerings!
We know how important it is to have the perfect type of windows for your home, so we offer a diverse selection of window types, including:
Single/Double Hung Windows
Picture/Fixed Windows
Slider Windows
Casement Windows
Awning Windows
Bay Windows
Bow Windows
Garden Windows
We also offer a wide selection of window materials, such as:
Whether you want to replace your existing windows or want to install windows in places of your home where they're non-existent, we can help! We offer different types of window installations, such as:
Modern replacement
Retrofit
New construction
Experience
The team at American Deluxe works hard to ensure that you're 100% satisfied with our services and workmanship. Our highly-trained technicians will come to your home, find the right window design for you and create custom new windows that you and your family can enjoy for a lifetime. Customer service is our first priority, and we know that when it comes to your home, your happiness is the most important thing. That's why we promise you the best window installation experience possible!
Warranty
At American Deluxe, we offer the best manufacturer's warranty out there. We're so sure that your windows will be installed to perfection that we provide clients with a true double lifetime warranty. This means that parts, labor, and even shipping to make covered repairs will be free of charge to you. This coverage is also fully transferable to the next subsequent homeowner if you sell your home. You can enjoy the beauty and energy efficiency of your windows and doors with a lifetime of peace of mind. If we're offering you the best warranty, it's because we trust our work and quality windows!
Loved by LA homeowners, American Deluxe Windows offers peace of mind that your windows and doors are built and installed for life! We have decades of experience serving the Los Angeles area, so we have simplified the replacement process for you every step of the way. We bring you advanced building materials and design details that will endure the test of time. From the five-star reviews to our wide variety of window offerings, we hope you can see why we are the best window replacement company in Los Angeles! If you're ready for a trustworthy team to replace the windows of your home, give us a call at (818) 561-8191 or click here for a free quote!