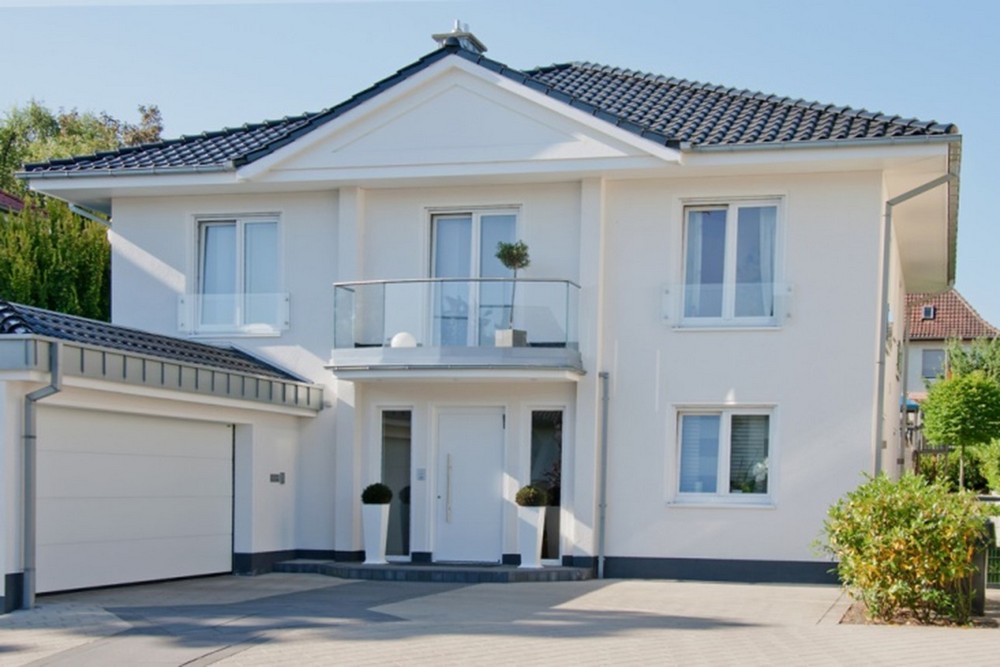 As a homeowner, you're constantly looking for means to improve your home's comfort and energy efficiency while making wise investments. One investment offering immediate and long-term benefits is upgrading to energy-efficient windows. At American Deluxe Windows and Doors, energy-efficient windows are an excellent investment for homeowners. In this blog, we'll explore why upgrading to energy-efficient windows is a smart choice and how we can help you seamlessly upgrade.
Energy Savings
One of the primary reasons to consider energy-efficient windows is the significant potential for energy savings. Traditional windows primarily caused winter heat loss and heat gain during summer. Energy-efficient windows are designed to minimize this heat transfer in your home, making it more comfortable and minimizing the strain on your heating and cooling systems. Energy-efficient windows translate into lower energy bills year-round, saving you money.
Environmental Impact
Energy-efficient windows also contribute to a greener and more sustainable environment by reducing energy consumption. Lowering energy use means reducing greenhouse gas emissions, significantly combating climate change. By investing in energy-efficient windows, you're benefiting your home and doing your part to protect our planet for future generations.
Enhanced Comfort
Energy-efficient windows are designed to maintain a more consistent indoor temperature, reducing drafts and hot spots. It means a more comfortable living space for you and your family throughout the year. Say goodbye to the discomfort of sitting next to a drafty window during winter or dealing with overheated rooms in the summer.
Increased Property Value
Home upgrades that improve energy efficiency are known to increase the value of your property. When it comes time to sell your home, buyers will appreciate the energy savings and comfort that energy-efficient windows provide. It can make your home more attractive to buyers and lead to a higher resale price.
Noise Reduction
Energy-efficient windows often come with advanced glazing technologies that can reduce outside noise. If you live in a noisy urban area or near a busy road, upgrading to these windows can make your home quieter and more peaceful.
UV Protection
Energy-efficient windows often have coatings that block a significant portion of harmful UV rays from the sun. It protects your furniture, flooring, and artwork from fading but also helps protect your skin from harmful UV radiation when you're indoors.
Contact American Deluxe Windows and Doors
If you're convinced that energy-efficient windows are a wise investment for your home, American Deluxe Windows and Doors is here to help. We offer various energy-efficient window options designed to meet your needs and preferences. Our experts can help you through the selection process, ensuring you choose the right windows for your home and budget.
In addition to our high-quality products, we provide professional installation services, ensuring your new windows perform at their best. Our experienced technicians will install your windows with precision and care, leaving you with an energy-efficient and aesthetically pleasing.
Don't wait any longer to enjoy the numerous benefits of energy-efficient windows. Contact American Deluxe Windows and Doors today at (818) 561-8191 for a consultation to start your journey toward a more comfortable, energy-efficient, and valuable home. Make the wise investment that keeps giving back—upgrade to energy-efficient windows with us!
Investing in energy-efficient windows is a decision that brings immediate and long-term benefits to your home, your wallet, and the environment. The numerous advantages are energy savings, increased property value, and enhanced comfort. American Deluxe Windows and Doors is your trusted partner in making this investment a reality. Contact us today and experience the transformation energy-efficient windows can bring to your home.