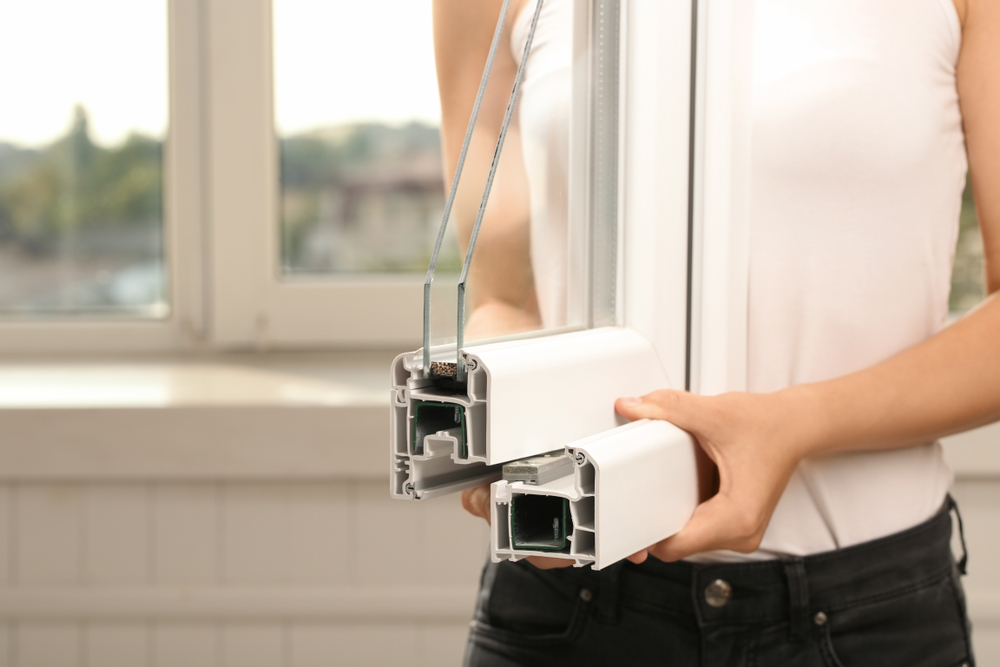 When it comes to enhancing the comfort and efficiency of your home, one essential upgrade that often gets overlooked is installing double-pane windows. If you're wondering whether double-pane windows are worth the investment, the answer is a reverberating yes! In this blog, we'll dive into several compelling reasons why double-pane windows are worth every penny. At American Deluxe Windows & Doors, we're committed to helping homeowners make decisions about their home improvement projects, and we believe that upgrading to double-pane windows can be a game-changer for your home.
Improved Energy Efficiency
One of the primary reasons why double-pane windows are worth it is the significant improvement in energy efficiency they offer. Unlike single-pane windows, which provide minimal insulation, double-pane windows attribute two layers of glass separated by a spacer. This design creates an insulating layer of air or gas between the panes, acting as a thermal barrier. As a result, your home becomes better equipped to maintain a stable indoor temperature, reducing the workload on your heating and cooling systems. It expresses lower energy bills and minimized carbon footprint, making it a win-win for your budget and the environment.
Enhanced Comfort
Say goodbye to drafts and temperature fluctuations with double-pane windows. By preventing outdoor air from seeping into your home, these windows create a more comfortable and cozy living environment. You'll no longer experience the discomfort of cold spots near windows during the winter or hot spots in the summer. Plus, reduced noise infiltration means a quieter and more peaceful indoor atmosphere, allowing you to enjoy your home to the fullest.
Increased Property Value
Investing in double-pane windows is not just about immediate benefits; it's also an investment in your home's future. When it comes time to sell your property, potential buyers are attracted to the energy efficiency and improved comfort that double-pane windows offer. It leads to higher resale value and a quicker sale, making it a sound financial decision in the long run.
UV Protection
Double pane windows often come with low-E (low emissivity) coatings that help block harmful ultraviolet (UV) rays from the sun. UV rays cause fading and damage your furniture, flooring, and décor. By installing double-pane windows with UV protection, you'll preserve the beauty and longevity of your interior furnishings while still enjoying natural light.
Easy Maintenance
Maintaining double-pane windows is a breeze compared to older single-pane models. They are designed to be more durable and resistant to condensation, reducing the risk of mold and mildew growth. Additionally, modern double-pane windows are typically equipped with easy-to-clean features, saving time and effort on maintenance tasks.
There are several compelling reasons why double-pane windows are worth the investment for homeowners. From energy efficiency and enhanced comfort to increased property value and UV protection, the benefits of upgrading to double-pane windows are clear. At American Deluxe Windows & Doors, we are your trusted partner in home improvement projects, and we encourage you to contact us for a consultation. Let us help you enjoy the numerous advantages that double-pane windows can bring to your home.
Upgrade your windows today with American Deluxe Windows and Doors and experience the difference in comfort, energy savings, and property value that double-pane windows provide. Don't miss out on this opportunity to make your home more efficient, beautiful, and comfortable – contact us now at (818) 561-8191!