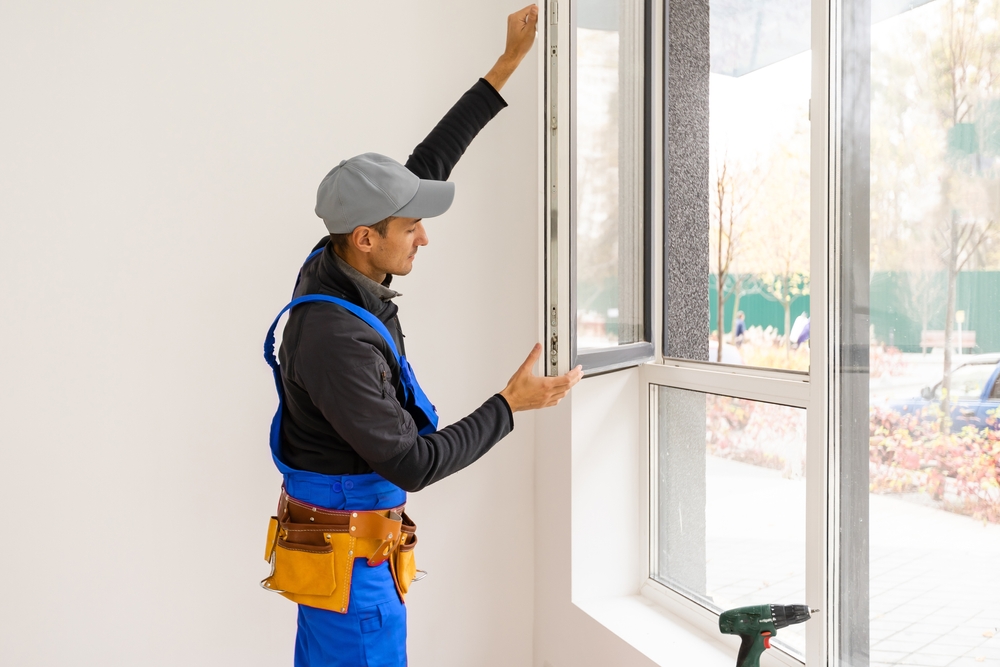 Windows are an integral part of your home, providing natural light, ventilation, and a connection to the outdoors. However, when your windows refuse to open or close properly, it can be both frustrating and inconvenient. At American Deluxe Windows and Doors, we understand the importance of functional windows. In this blog, we'll explore four common reasons why your windows might be giving you trouble and discuss how window replacement can be a solution that restores functionality and enhances your home's energy efficiency and curb appeal. Is it Time for Window Replacement?
Warped or Damaged Frames
Over time, wooden window frames can warp due to exposure to moisture, sunlight, or fluctuating temperatures. This warping can prevent your windows from opening or closing smoothly. Additionally, frames can develop rot or other forms of damage that compromise their structural integrity. If your windows have warped or damaged frames, it may be time to consider window replacement.
Worn-out Hardware
The mechanical components of your windows, such as hinges, locks, and handles, can wear out with age or heavy use. When these parts fail, it can become challenging to open or close your windows securely. Replacing these components can be a temporary fix, but if your windows are old or have multiple issues, investing in new windows might be a more cost-effective and long-lasting solution.
Failed Seals and Weatherstripping
Windows are designed to seal out drafts and moisture. However, over time, seals and weatherstripping can deteriorate, allowing air and water to infiltrate your home. This not only impacts your comfort but also increases your energy bills. If you notice drafts or condensation between the glass panes, it may be time to consider window replacement with modern, energy-efficient windows that come with advanced sealing technology.
Outdated or Inefficient Design
Older windows may not meet modern energy efficiency standards. They may lack features like Low-E coatings, multiple panes, or gas fills that can help insulate your home and reduce energy consumption. Replacing your outdated windows with energy-efficient models leads to significant cost savings and improve the comfort of your home.
Why Choose American Deluxe Windows and Doors
American Deluxe Windows and Doors is your trusted partner in solving window-related issues and enhancing your home's functionality and appearance. Here's why you should consider us for your window replacement needs:
Extensive Experience: With years of experience in the industry, we have the expertise to assess your windows' condition and recommend the best replacement options.
Energy Efficiency: Our windows are designed to meet the highest energy efficiency standards, helping you save on energy bills and reduce carbon footprint.
Custom Solutions: We have a variety of window styles, colors, and finishes to match your home's aesthetics and your personal preferences.
Professional Installation: Our skilled team ensures that your new windows are installed correctly for optimal performance.
If your windows are causing you problems and affecting your home's comfort, security, and energy efficiency, it is Time for Window Replacement. American Deluxe Windows and Doors can provide you with top-quality windows and professional installation services that will not only resolve your window issues but also enhance your home's overall appeal.
Don't wait any longer to address your window problems. Contact American Deluxe Windows and Doors at (818) 561-8191 for a consultation and let us help you transform your home with our premium window replacement solutions. Your satisfaction and comfort are our top priorities!