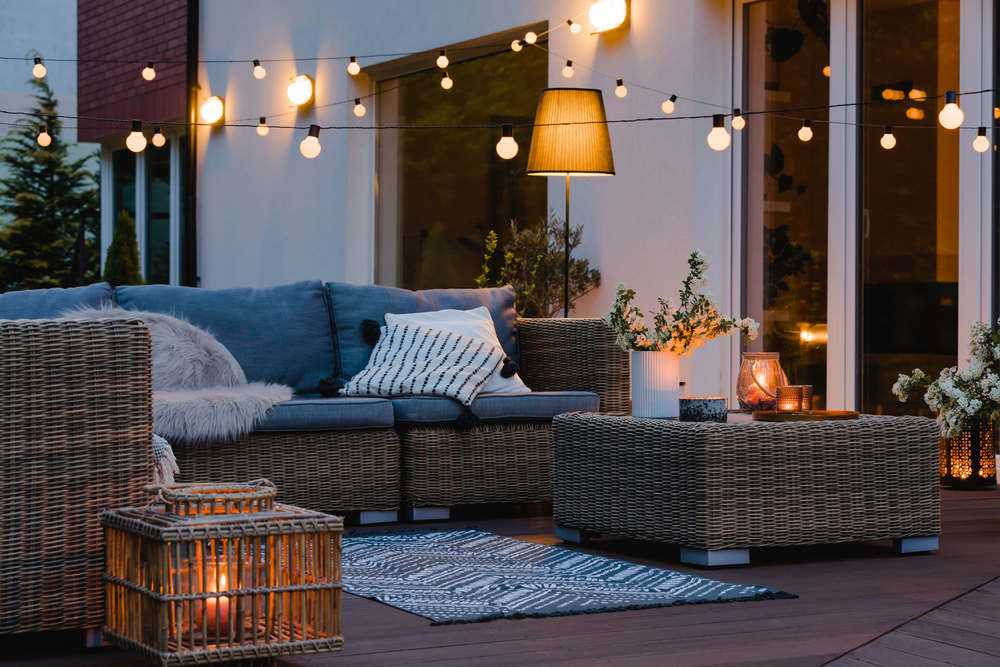 Los Angeles homes are often too small for the family inhabiting them, but moving to a bigger house can take a lot of time and effort and isn't always possible. Thankfully, the Los Angeles climate is mild, so by taking advantage of the property outside, you can make the most of your home. The back patio, for example, is a great outdoor living space that is often overlooked. To maximize the use of your outdoor living space, you will want to consider a number of things, including replacement windows in Los Angeles, CA. Make the most of that important outdoor living space with the following home improvements.
Furniture For Entertaining/Relaxing
The patio won't be something you use if you don't have somewhere to sit. Sitting on wood or concrete just isn't conducive to comfort, and it's not very welcoming, either. Get some stylish and comfy patio furniture so you and your family can lounge and so it is easy to entertain your guests when they come to visit with you. You might want to get furniture that holds up well against the weather elements, the sun, the heat, and the rain, but you can also get pads that you can take inside or store in an outdoor bin. Get the padding out when you want comfort and put them away when you need to protect them from the elements.
Bring Nature In With Plants
Outdoor spaces are natural, but if your back patio is concrete, it doesn't feel all that natural. You can get the natural feel you want by adding plants around the edges of the patio. You can also landscape around the space to bring more nature into the area. It's an outdoor living space, but it is also something you will likely see from inside, so you want it to look nice.
Protection From Elements
If you only use your back porch in absolutely ideal weather, you won't use it as often as you might like. You may want to add things to the space that protect you and your family and guests from the elements. That means an awning, an umbrella, or perhaps a tent to block the sunlight. You could also place a fan or even a standing or a hanging heater to keep your cool or warm in certain temperatures. The more comfortable the space is during varied weather times, the more you will use it.
Replacement Windows to Give You Indoor/Outdoor Living
You might like to feel like you are outside, even when you are inside, and vice versa. That can be possible once you get the back patio in good condition and you have large replacement windows installed so you can see it well. Consider picture windows in that area so you can see the view well and get lots of natural light into your home. Have large patio doors installed in addition to big windows so they can completely open their house up. It will help you combine the indoor and outdoor living spaces on a nice day into one space. New replacement windows can help you make the most of the indoor/outdoor living when you are inside and outside.
When you get replacement windows in Los Angeles, CA, the replacement window professionals at American Deluxe Windows & Doors can help.